Governor appoints 26 to N.H. Economic Development Advisory Council
Hassan: Panel 'is critical to our efforts to support innovative economic growth'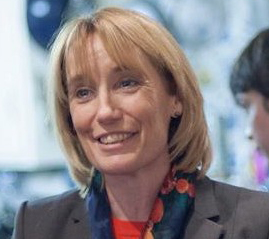 Gov. Maggie Hassan announced on Tuesday she has appointed 26 people to the state Economic Development Advisory Council.
Established in 2008 by the Legislature – a measure sponsored by then Senator Hassan – the council assists the state Division of Economic Development by providing advice on the trends and the needs across all sectors of industry and government to aid in the strategic planning efforts of the division.
Members of the council serve three-year terms and represent industries across the state, including manufacturing, education, tourism and retail, among others.
Hassan said the council "is critical to our efforts to support innovative economic growth and help businesses create good jobs. These appointees have a diverse track record of success in a variety of sectors across our economy, and I am confident that their service will help build a stronger, more innovative New Hampshire."
The governor's appointees, who Department of Resources and Economic Development Commissioner Jeffrey Rose said represent "industries from every corner of the state," are:
• Zenagui Brahim, director of the New Hampshire Manufacturing Extension Partnership
• Kendall Buck, vice president of the Home Builders and Remodelers Association of New Hampshire
• Dean Christon, director of New Hampshire Housing Finance Authority
• Patrick Clark, president/CEO of BurstPoint Networks
• Jamie Coughlin, director of New Ventures and incubator programs, Dartmouth College
• Eric Crainich, president of Design Standards Corp.
• Katharine Eneguess, president of White Mountains Community College
• Phil Ferneau, founder/director of Borealis Ventures
• Jeffrey Hayes, director of the Lakes Region Planning Commission
• State Sen. Jeanie Forrester, R-Meredith
• Judy Gove, director of the New Hampshire Electric Co-op
• Stephen Heavener, director of the Capital Regional Development Council
• Gale Hennessy, executive director of Southern New Hampshire Services
• Chris Hodgdon, director of government affairs for Comcast
• State Rep. Naida Kaen, D-Lee
• Carmen Lorentz, director of the New Hampshire Division of Economic Development
• Daniel Lee, associate professor of economics at Plymouth State University
• Patrick McDermott, director of external affairs for Hinckley Allen
• Mark McKenzie, president of New Hampshire AFL-CIO
• David Mullen, director of Pease Development Authority
• Jayne O'Connor, president of White Mountains Attractions
• Eric Proulx, general manager of Tanger Outlet Center
• Kathleen Reardon, vice president of Citizens Bank
• Tim Sink, president of the Greater Concord Chamber of Commerce
• Sarah Smith, extension professor at the University of New Hampshire
• Philip Suter, director of the Regional Center for Advanced Manufacturing at Keene State College