Gold Street property sells for $1.051 million
6,300-square-foot industrial building purchased by Holloway Mercedes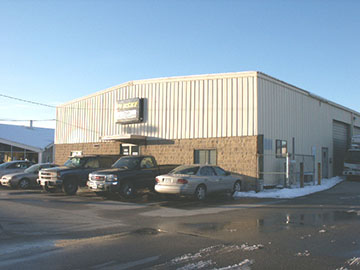 A one-acre site at 778 Gold St. in Manchester has been sold for $1.051 million to Holloway Mercedes.
The property, which includes a 6,300-square-foot industrial facility, previously was leased to Penske Truck. The building will become a sales and repair facility for Holloway's Mercedes Trucks. Currently Mercedes' Trucks share a lot with Holloway Fiat and, due to increasing customer demand, required a separate facility to support further growth, the company said.
The site is directly across from the Walmart Superstore currently under construction on Gold Street. Walmart is building a 177,525-square-foot store.
"The building was not on the market for very long before we had several qualified offers competing on price," said Johnson. "We advised the owners to have a call for offers and the winning offer came in at more than $166 per square foot, which exceeded the seller's expectations."