Girl Scout CEO to keynote Women's Leadership Summit
June 11 event will be held at St. Anselm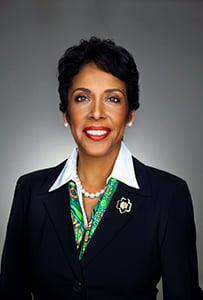 Anna Maria Chavez, CEO of Girl Scouts of the USA, will be the keynote speaker later this spring at the 2014 New England Women's Leadership Summit in Manchester.
Chavez previously served as deputy chief of staff for urban relations and community development under former Arizona Gov. and current Homeland Security Secretary Janet Napolitano.
The Women's Leadership Summit will take place on Wednesday, June 11 beginning at 8 a.m. at St. Anselm College in Manchester.
For more information about the summit, visit newli.org.