Fulcrum finishes LYMO HQ in Londonderry
Building exceeds LEED Platinum criteria, says firm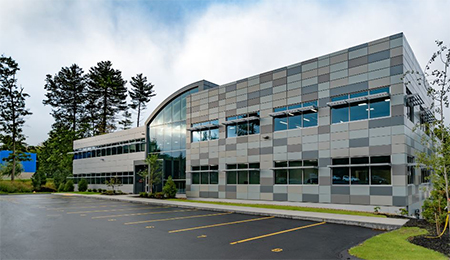 Amherst-based Fulcrum Associates, recently completed construction of LYMO Construction's new corporate headquarters and manufacturing facility in Londonderry, new 35,000-square-foot facility that incorporates the building envelope and cladding firm's own materials and systems.
According to Fulcrum, the building's pressure-equalized cladding system created a super-insulated building envelope that exceeds the criteria of LEED Platinum performance.
The building includes three floors of office space with a high-bay manufacturing facility, and there is an additional accessory building dedicated to material and finished product storage.
The project team included construction manager Fulcrum, Dennis Mires The Architects of Manchester, S.L. Chasse Steel, Hudson, Longchamps Electric, Manchester, J. Lawrence Hall, Nashua, and Casco Bay Engineering, Portland, Maine.