Franklin Mill ribbon-cutting set for Friday
45 units of affordable housing slated to open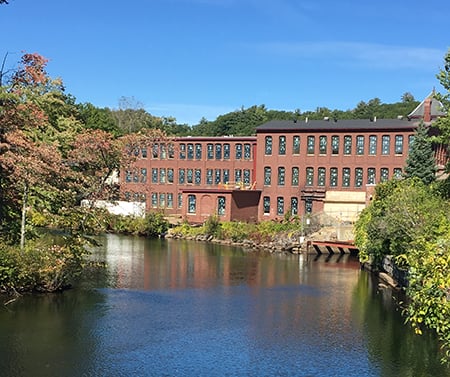 A ribbon-cutting ceremony will be held Friday, Nov. 17, to mark the opening of the 45-unit Light & Power Mill affordable housing project in Franklin.
"We are so excited to be nearing the completion of this historic renovation," said CATCH President and CEO Rosemary M. Heard. "We have had tremendous support from the community and believe this will be a great asset to the city and the revitalization work being done by so many people. The 45 apartments represent so much more than the renovation of an old mill; this project creates a safe, affordable and beautiful place for families to call home."
The historic 1895 mill began renovations in September 2016 under the direction of CATCH staff and its partners, including WarrenStreet Architects, contractor Bonnette, Page & Stone, historical consultant Christopher W. Closs and Company, and legal assistance from Kenneth A. Viscarell of Sheehan Phinney Bass + Green.
The event begins at 11 a.m. Friday at Odell Park on Memorial Street in Franklin.