Four N.H. businesses get job training grants
Money will help train 92 workers in new skills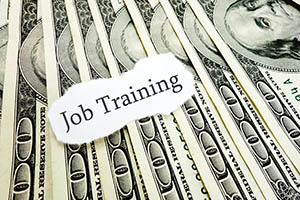 Four more New Hampshire companies have been awarded job training grants that will help them provide 92 employees with new skills.
The grants total $22,975, and the companies contributed matching funds, bringing the total amount for training workers to $45,950.
The companies receiving Job Training Fund grants were announced by Gov. Maggie Hassan. They are:
• Design Group Facility Solutions Inc. of Concord, which received a grant of $1,950 for six employees to receive 3-D Revit training by Microdesk of Manchester.
• Circuit Technology of Merrimack, which received a grant of $11,550 to allow for the New Hampshire Manufacturing Extension Partnership to train 20 employees in Lean, Value Stream Mapping and Kaizen.
• Pfeiffer Vacuum Inc. of Nashua, which received a grant of $6,250 for 49 employees to receive communication training from The Etiquette Academy of New England.
• NIPRO Consumer Healthcare Inc. of Lancaster, which received a grant of up to $3,225 to train 17 employees in supervisory skills, communication, leadership, HR, continuous improvement and computer skills at White Mountains Community College.