Four businesses named to first cohort of Peterborough business accelerator
'Outstanding' applicants for MaxT Makerspace's Ready MAKE Go! program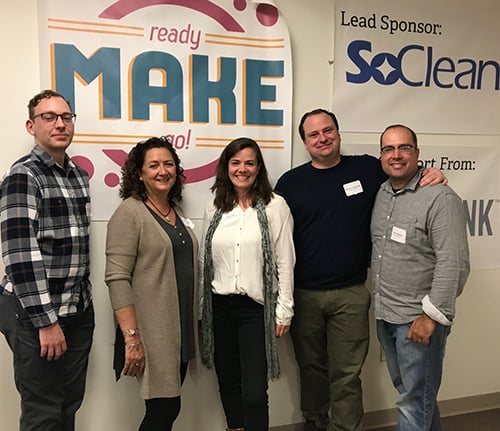 Four businesses have been named to the first cohort of MAxT Makerspace's first Ready MAKE Go! business accelerator in Peterborough.
Selected to participate in the 12-week program were: Patients Precise, an IT solution for hospitals; Geo-graphic Gems, a maker of upcycled jewelry; Sarah Sim Interior Design; and Foundation Robotics, a creator of an educational robotics platform.
As part of the program, the businesses will receive free 24/7 access to MAxT Makerspace with a personal workspace; a $500 stipend for business startup expenses; one-on-one mentoring and free participation in a series of keynote lectures from a team of local subject matter experts; and coaching on developing and delivering effective pitches.
A dozen businesses entered the competition to be selected for the 12-week program, said Roy Schlieben, executive director of MAxT.
"The quality of the applicants to Ready MAKE Go! was outstanding," he said. "We are excited to be able to support these four businesses and their founders as they grow their businesses in our makerspace, "Over the next 12 weeks we will be helping them refine their business plan, matching them with mentors and providing them with the space they need to reach their business goals."