Four-building apartment complex planned in Milford
Mix of luxury, affordable units proposed for site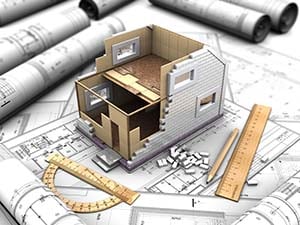 The Milford Planning Board has seen preliminary plans for a four-building apartment complex in east Milford.
According to the Nashua Telegraph, the site is the last large undeveloped piece of land in east Milford. The developer is Ron Dupont, owner of Red Oak Apartment Homes LLC.
According to the Telegraph, the complex would have a mix of affordable and luxury units on 25 acres. If built, the complex would add 126 apartments to an area that already has 396 units, the newspaper said.
Having a mix of high-end and affordable apartments has proven to be a good idea across the country, Dupont said.
"That's the way multi-family housing should be built," he said.
The luxury apartments, which would rent for about $1,500, would be about 1,200 square feet.
The affordable units would start at $723 for a one-bedroom, including heat and hot water, with eligibility based on household income. The development would be built with low-income tax credits provided by the New Hampshire Housing Finance Authority.