Four apps that could make your job search easier
The apps attempt to combine and leverage well-tested and proven job search best practices with the ease and power of Internet use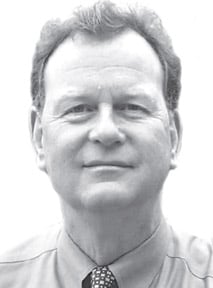 It's no secret the Internet is where people go for almost everything, from house hunting to car buying to job searching. Although I and most career advisers will not tell you to sit for hours searching for jobs on Indeed.com and CareerBuilder and call that a job search, there are nevertheless some interesting and potentially beneficial job search related services popping up on the web besides job boards.
Here are four applications that attempt to combine and leverage well-tested and proven job search best practices with the ease and power of Internet use. Conceptually I find these apps promising, but I want to be clear that I am not endorsing them. And at best I have dabbled in them and don't claim to be a power user.
But as more of our functionality, including career development, becomes digitized, it's worth seeing what the entrepreneurial class is cooking up out there. One never knows where the next great Facebook, Twitter, or LinkedIn will come from.
• Vizify: In this age of versatile multimedia it can seem odd we still place so much on a black-and-white paper or word-processed document called a resume. Vizify asks why don't we spiff up that boring old doc and present it instead as a visually more appealing graphic display?
Here is an opportunity to import resume and online profile data, essentially your value proposition or professional brand, into a graphical bio. This can then be included on email signatures, QR codes for business cards and online profiles to show a brighter side of you. For job candidates looking for placements in more hip work settings this may have possibilities.
• Jobs With Friends: Here's a cool idea. We all know (or should!) that networking is the best route to go for finding meaningful employment. I recommend to clients they spend at least 70 percent or more of their job search time outreaching to contacts in their networks in searching for employment opportunities. Jobs With Friends identifies all of your social media connections and friends and gives you tools for finding who they list as their employers, what the current job openings are where they work, and a means of asking for referrals from them to give to their employers.
• Perfect Interview: Although this is actually an array of multimedia interactive interviewing solutions for job-seekers and HR departments, there is one feature I'd like to focus on, called Interview Coach. Ever notice how being videotaped can be a great learning tool? Watching yourself played back teaches you more about your performance than any other method. Interview Coach places you in front of your computer and webcam, shoots tough questions at you from professional interviewers, and records your responses. You get to see how you answered and can then better refine your interview technique.

• Vizibility: Here is a service that totally gets that the future of career development and brand management is tied into one's online identity. Vizibility tries to cover all the bases by offering the user data analytics to show how often you are being searched, mobile business cards, ways of finding common social media connections, your Google ranking, online identity sharing, and other ways to help you push your profile to potential high-value decision-makers. If you believe exposure leads to opportunity, then check this one out.
As clever as these and other services are, I think it's best to view them as tools to help the job searcher implement tried-and-true practices, such as networking, self-promotion and determining what efforts are time-wasters vs. what has value.
It's hard to imagine at this point that good old face-to-face communication can ever be completely replaced by web-based services. But meanwhile have fun seeing how career and software-as-a-service development merge in some innovative ways.
Bill Ryan, founder of Ryan Career Services LLC, Concord, can be reached at 603-724-2289 or bill@ryancareerservices.com.