Fostering inclusiveness: What Target got wrong and Stonyfield got right
As the face of the workforce changes, businesses will continue to face diversity challenges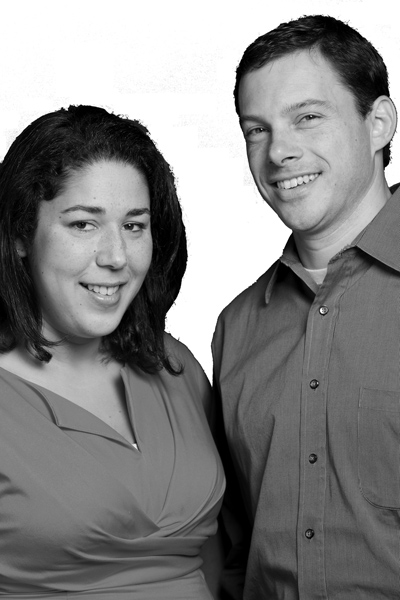 You were just trying to help.
You had begun to notice a disconnect between managers and workers from different cultures, and it seemed to be leading to tensions in the warehouse.
Wanting to be a helpful supervisor, you sent along some information and suggestions to help these managers support their culturally different employees. You figured a little diversity education would help your managers and prevent more of the disagreements that had flared up in recent months.
And then, not long after, you got slapped with a discrimination lawsuit, and your handy "tips" sheet ended up as Exhibit A.
What happened?
In the case of Target, where this scenario played out in its distribution warehouse in Woodland, Calif., supervisors gave managers a document entitled, "Organization Effectiveness, Employee and Labor Relations Multi-Cultural Tips."
Some of these "tips," aimed at decreasing tensions between white managers and Hispanic warehouse workers, had the opposite effect: Rather than support inclusion, they emphasized difference and stoked discrimination.
It's not hard to see how statements like "Mexicans (lower education level, some may be undocumented)" might have that effect.
The "Multi-Cultural Tips" mirrored deeper issues. The suit also alleges regular use of racial slurs, physical violence and retaliation from managers after the employees complained to human resources.
Yet it seems likely the "Tips" came as a response to those complaints to human resources (although the actual timeline isn't clear from court papers), which means that while the managers' actions may have been reprehensible, at least somebody in the organization identified the issue and tried to do something about it — clumsy as that something proved to be.
Unfortunately, no matter how this case resolves, the damage may go beyond that one warehouse.
Another way
Employers may see the public outcry, not to mention the lawsuit, and decide that acknowledging cultural differences in their workplace isn't worth the risk. This would only widen the cultural divide, encourage less inclusive workplaces and lead to fewer conversations about diversity.
But there is another way to talk about difference and foster inclusiveness in your organization.
Not long ago, New Hampshire's own Stonyfield Farms needed to train its multilingual staff to operate machinery quickly and safely. Rather than focus on language barriers, it focused on finding a common language: pictures.
Stonyfield's elegant solution was a visual system that allowed employees, regardless of their fluency or literacy in English, to quickly learn processes and safety precautions in the manufacturing areas where they were most needed, with minimal service line interruptions.
While the situations were clearly different — Stonyfield did not cultivate the hostile environment that Target's warehouse allegedly did — both companies faced the challenge of adapting to a workforce that looked different from management.
The Woodland Target solution labeled Hispanic employees as "other," as if they were a different species and managers needed a field guide. Reviewing the court papers, it seems the goal was not improved teamwork and effectiveness, but rather decreasing complaints to human resources.
Stonyfield's goal, however, was creating an environment where everybody could contribute. Rather than marginalize those workers who were different, they asked, "How can we get everyone on the same page?" Their visual instruction system was the answer.
As the face of the workforce changes, businesses will continue to face diversity and inclusion challenges. The lesson in this contrast between Target and Stonyfield is not simply to avoid an insulting, stereotyping "cheat sheet," or to simply use pictures instead of words. The lesson is to remember your objectives — and to let those objectives drive your solution.
If your objective is to avoid difficult conversations about race and culture in the workplace or tamp down the complaints of front-line employees, you're fighting a no-win battle. Officially sanctioned or not, those conversations are happening. They are much more productive in the open.
But if your objective is more effective teams, the conversations require more productive questions: How can we include everyone in the company to help us meet our goals? How can our workplace tap into the skills, talents and interests of every employee, not just some? How can we help all employees feel valued and included, so they can feel as invested in our success as company leadership?
When you start asking those kinds of questions, you see inclusion is not just about sharing cultural information, but about cultivating relationships, and that developing cultural competence is not an irritation, but an investment in the future.
Loretta L.C. Brady, an associate professor of psychology at Saint Anselm College and principal of BDS Insight, can be reached at loretta@bdsinsight.com. Eric Ratinoff, principal of The Mouse and the Elephant, can be reached at eric@mouseandelephant.com. Learn more about diversity and inclusion by connecting with A Seat at the Table on Facebook.