FORUM Pharmaceuticals exec next TechWomen speaker
Christine Carberry to discuss importance of male mentorship for female technologists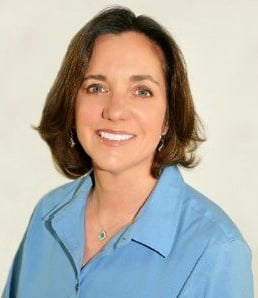 The NH High Tech Council will be moving its TechWomen Power Breakfast to the Seacoast this month, with a presentation by Christine Carberry of FORUM Pharmaceuticals at the Portsmouth Country Club in Greenland.
Carberry, FORUM's senior vice president of quality, technical operations and program and alliance management, will discuss the importance of male mentorship for women in technology in a talk titled, "You Will Figure It Out."
According to Michelline Dufort, director of business relations for the High Tech Council, "a strong mentor and encouraging mantra play a tremendous role in empowering employees, and we're eager for the opportunity to collaborate with women across the state and learn not only how we've been influenced, but also how we can better influence and empower those around us."
Carberry is a biopharmaceutical executive with extensive experience across all phases of global drug development. Before joining FORUM in 2012, she spent 25 years at Biogen Idec.
The TechWomen|TechGirls initiative, sponsored by TD Bank and Newforma, will be held from 7:30 to 9 a.m. on Wednesday, Jan. 13. Tickets are $10 for members and $20 for others.
For more information, visit nhhtc.org or call 603-935-8951.