Forum on ACA for businesses scheduled at SNHU
Second event set in response to changes, delays in implementing health care law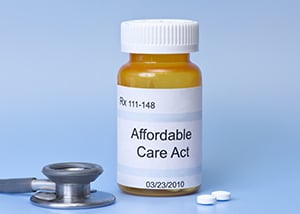 A second free conference for businesses focusing on health insurance under the Affordable Care Act will be held Thursday, April 10, at Southern New Hampshire University.
The event, presented by Northeast Delta Dental and the Center for Women's Business Advancement at SNHU, is designed to be a nonpartisan educational session where business leaders can learn about the law and its effect on their companies.
Organizers said they decided to hold a second conference after several aspects of the ACA have been changed or delayed since the first conference last July.
"We were overwhelmed by the response to last July's conference and felt that with the many changes to the legislation, we should provide an update to the many small businesses affected by the Affordable Care Act," said Northeast Delta Dental President and CEO Tom Raffio. "With a piece of legislation so far reaching and important, we want to provide a primer for everything a business needs to know to understand the landscape."
Presenters will include New Hampshire Insurance Department Commissioner Roger Sevigny and representatives of the U.S. Small Business Administration, Northeast Delta Dental, Compass, Harvard Pilgrim Health Care, Anthem Blue Cross Blue Shield and Great New Hampshire Restaurants Inc.
The half-day event is scheduled to start at 8:30 a.m. at the SNHU Dining Center Banquet Facility on the university's campus in Hooksett.
Besides Northeast Delta Dental and the CWBA, other sponsors are New Hampshire Business Review and WGIR-AM radio.
To register, visit cwbanh.com/calendarofevents.