Fort Eddy Shopping Center sold in Concord
Torrington Properties adds to growing list of retail and commercial acquisitions and developments in NH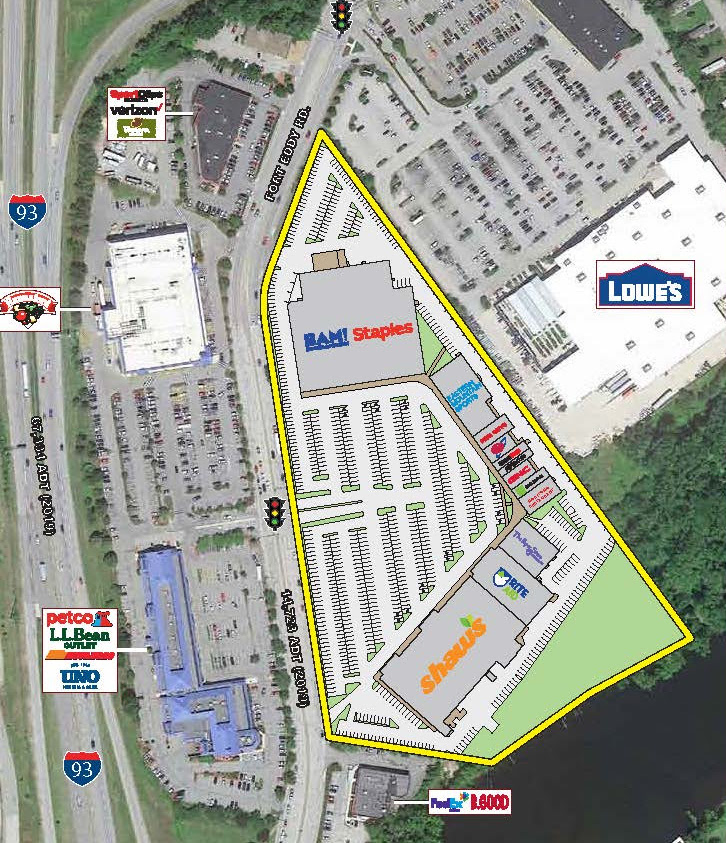 Torrington Properties has acquired the Fort Eddy Shopping Center in Concord — a shopping center that is anchored by a Shaw's supermarket, Staples and Eastern Mountain Sports — for $30 million.
The 175,000-square-foot shopping center is fully leased and is the current home of multiple large stores and restaurants, including Books-A-Million, Five Guys Burgers & Fries, GameStop, H&R Block, Moritomo Japanese Restaurant and Rite Aid, among others.
The center joins Torrington's growing list of recent retail and commercial acquisitions and developments in New Hampshire. Torrington acquired the vacant Sears store at the Mall at Fox Run in Newington for $11.5 million.
The shopping center was sold by Eddy Plaza Associates LLC, a family company that has owned the property since it was built in 1979.