Food industry giant buys Blake's All Natural Foods
ConAgra acquires family-owned Concord firm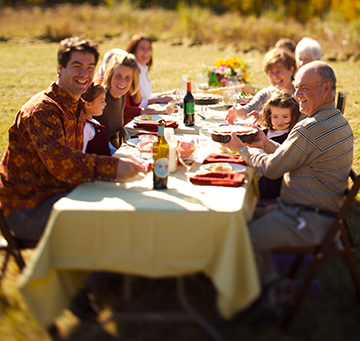 Concord-based Blake's All Natural Foods has been purchased by ConAgra Foods Inc., a national packaged foods company of store brands based in Omaha, Neb.
ConAgra made the move to appeal to a growing number of consumers who prefer natural, healthier foods versus the traditional processed foods ConAgra produces, the company said.
Blake's, a family-owned business, makes natural and organic frozen meals that include pot pies, casseroles, pasta dishes and other entrees.
"Blake's is a great addition to our existing frozen meals business and provides more choices to a growing group of people buying natural and organic foods," said ConAgra CEO Sean Connolly in a press release. Connolly, former CEO of Hillshire Brands, was named ConAgra's CEO earlier this month
Blake's CEO Chris Licata will continue to lead the business in Concord, which will retain its 60 employees.
"Blake's is really excited to join the ConAgra Foods team, as it will allow us to build on the momentum we've created over several years and continue to meet the growing demand for our meals," said Licata. "Natural and organic food has clearly earned a place in American households, and we will continue to make the same meals that the Blake family has made for people over four generations."
According to data from market research firm IRI, the natural and organic frozen single-serve meals category grew by more than 33 percent between 2011 and 2015.
Terms of the all-cash deal were not disclosed.
Among the brands owned by ConAgra are Hunt's, Healthy Choice, Marie Callender's, P.F. Chang's, Slim Jim and Hebrew National.