Flotsam & Jetsam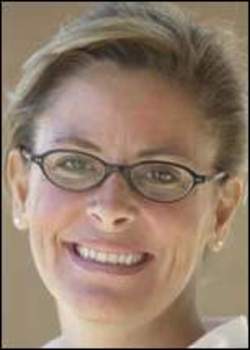 Darn varmints
While Mitt Romney, the former governor of Massachusetts, current Republican presidential wannabe and self-described great white hunter, has many qualities to commend him, humility – or at the least self-awareness – isn't one of them. Neither, apparently, is a thorough understanding recent American political history.
Romney's difficulties – which likely will follow him on the presidential campaign trail for months to come – began when he uttered the now-infamous words that he had "been hunting all my life."
The problem is that Romney has never owned a hunting license — certainly no felony, but for a guy who showed the audacity to override his staff's admission that the ex-guv was not exactly the next Teddy Roosevelt it's at least a misdemeanor — political speaking, that is.
In fact, his explanation of his staff's explanation was uncomfortable at best. Romney said: "I've always been a rodent and rabbit hunter, small varmints, if you will," adding that he started hunting "when I was 15 or so, and I have hunted those kinds of varmints since then. More than two times."
But judging by his self-parsed sentences and subsequent stories in the press, "more than two times" is quite likely closer to three than three hundred.
In fact, it's the national press — which has dutifully dropped coverage of less weighty issues like the war in Iraq and Justice Department scandals to provide in-depth investigations into Romney's career hunting record – that's in search of bigger prey now, governor. Big varmints, if you will.
Reality bites
We spoke last issue about the seemingly clinical narcissism of many members of the state Republican Party in patronizingly assuming that they will once again be in the majority in 2008.
On reflection, however, the issue may merely be pathological denial.
A case in point is the introduction to an e-mail message from Jerry Thibodeau of the Manchester GOP, which read: "A weekly message from House Speaker Mike Whalley."
No amount of wishful thinking will get Whalley, the House minority leader, elected speaker anytime soon. In fact, assuming that Whalley could get elected speaker is a big leap of faith by itself, considering that he couldn't get elected when the Republicans actually held the majority.
Entitlement program
State rep Bea Francouer has performed a public service for her constituents and everyone else in New Hampshire.
The Nashua Republican, who was caught speeding in the Gate City in January – going 44 in a 30 mph zone – argued that she shouldn't have been stopped by the officer but instead allowed to keep the pedal to the metal because in almost three hours she was expected to be in the audience for Governor Lynch's inaugural. Very important business, you understand.
Francouer and her attorney, fellow state rep Gregory Sorg of Franconia, argue that the state Constitution lists several "privileges" given to members of the Legislature, including one that say they can't be arrested or held for court appearances on their way to or from a legislative session. A pretty good deal, when you think about it, especially when it's phrased by Atty. Sorg: "We're essentially volunteers there. The one thing that we get to our benefit is being left alone as we travel to and from the State House. They cut us slack."
So there you have it. You can now add to Social Security, Medicare and the like New Hampshire's very own entitlement program: Letting state reps off the hook for speeding, and lord knows what else, if they commit the offense on the way to "official work."
Hit the tobacco road
For the second time in two months, a Dover youth coalition has flexed its PR muscles, and this time it has scored a TKO.
The organization, Youth 2 Youth — which in March attempted to publicly pressure the Spencer Gifts store at the Fox Run Mall in Newington to stop selling what the members deemed drug-related T-shirts and other products – most recently snuffed out a visit by Emily Hughes, Miss New Hampshire 2006, who was slated to take part in an anti-smoking program at Dover Middle School.
After finding out that Hughes is paid $5,000 by tobacco giant RJ Reynolds to deliver her anti-smoking message, the group launched an impressive PR campaign to force her to, pardon the expression, butt out.
"It's the school's choice to have me or not, which is fine," a disappointed Hughes said when announcing that she wouldn't be taking part in the Dover program. "This is typically a very celebrated event. Kids usually look forward to a visit from Miss New Hampshire."
Put that in your pipe and smoke it, kids.
It's been making the rounds…
• There will be a Shaheen running for U.S. Senate in 2008.
• You don't think there are days when John Lynch wishes he had a Republican majority in the Legislature?
• Reporters and other longtime political observers who've been to Nevada still remain unconvinced that the state will be able to have its act together in time for next January's post-Iowa, pre-New Hampshire caucuses.
• Lobbyist Rick Newman certainly earned his keep with the defeat of the greyhound racing ban.
• Conservative activists are increasingly getting ticked off at the state GOP, but there's nothing they can, or will, do about it.
• Will the guv decide how he stands on civil unions before or after the Senate votes on the measure?
F&J Tote Board
Fergus Cullen:
The new chair of the state Republican Party announces that the once near-destitute GOP plans to purchase a building in Concord to use as its headquarters.
Gary Dodds:
A year later, the former Dem congressional candidate is charged with two misdemeanors in connection with his mysterious disappearance in the middle of the campaign.
Charlie Bass:
In an op-ed piece in The Boston Globe, the former 2nd District Congressman insists the way Republicans can return to the majority is "centrist leadership."
John McCain:
The Arizona senator and GOP presidential hopeful spends some time in the North Country campaigning and wagging his finger at voters over Iraq.
Donald Tucker:
The former speaker of the Florida House, attends the recent House hearing on payday loans and actually tells the Commerce Committee that the alternative to his industry is "probably a guy named Guido on the corner which they go to get their loans and they put up their knees as security."
John Barthelmes:
The new safety commissioner has been on the job for a week and the world is still spinning on its axis, the sun still comes up in the morning and you'll still get a ticket going 85 on I-89.