Flotsam & Jetsam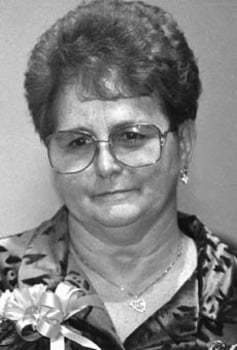 The heat is on
Whether or not critics are right about the state's Sexual Predators Act, it's pretty apparent the measure will be revisited at some point this legislative session – for some tweaks at the very least, and possibly a major overhaul.
Passed by the Legislature last year, the measure is now being faulted as containing potentially unconstitutional provisions, and others are still questioning the total price tag, since it calls for adding extra terms of confinement to criminals who have served their sentences.
Among those leading the charge for changing the law is Rep. Laura Pantelakos, the Portsmouth Democrat who last year tried to get the bill sent to study before its passage.
Pantelakos questions the speed with which the bill went through the legislative process last year. But she also has raised another issue that she sees as potentially the measure's fatal flaw.
Key parts of the act, Pantelakos points out, were modeled after laws passed in Florida – the place for which the 15-term rep apparently has little affection.
"We should never follow a Florida law," she told the Concord Monitor. "Sometimes I think their brains are burnt out down there."
One question: Are they burnt out from the sun or something else?
Ooops
There's an obvious family resemblance, but last issue's Flotsam & Jetsam took it a bit too far when a quote by John H. Sununu – the former governor – was attributed to his son, John E. Sununu – the current senator.
Pot calling the kettle black
Tony Soltani, the Epsom lawyer, former state rep and recently declared Republican candidate for the Executive Council in 2008 (you read it right), says he's not at all happy with Governor Lynch's nomination of Helen Honorow to the state Board of Education.
Is it what she thinks about efficacy, inputs, outputs, outcomes and all the other jargon that the education industry likes to talk about? Nope – it's her profession.
Honorow is a lawyer in Nashua, and that's enough for Soltani. "We already have enough lawyers in state government. What we need is more people who can think outside the box …" said Soltani.
Isn't that the sentiment the voters of Merrimack House District 8 acted on last November?
Family circles
Democratic presidential candidate Hillary Clinton and her new New Hampshire state director, Nick Clemons, have a couple of things in common.
One, obviously, is the desire to get her elected president. The second: Neither would be where they are today if it weren't for their family ties.
While Clemons' inherited juice may not be quite as powerful as Hillary's, it's not bad by New Hampshire Democratic Party standards. The former state Dem executive director's mother Jane is a ninth-term state rep from Nashua and who played a major role in the Dems' effort to recruit candidates for state offices in '06 – an effort her son spearheaded.
Dare we call the viewers 'Chowderheads'?
F&J's not in the business of taking anyone's inventory, but if you're a person who's spent the last year wondering how you were going to make it through each day without your Arnie Arnesen fix, some relief is on the way.
Arnesen, who was summarily and inexplicably booted from her daily midday radio slot at the end of 2005, will return to the airwaves beginning Sunday, Feb. 18, with a TV talk show, "Political Chowder," that promises to help bring Arnie addicts off the ledge and give various other assorted political junkies a heaping portion of "political and policy talk," as the press release announcing the program describes the content.
The show will air at 11 a.m. Sundays on WZMY-TV, Channel 50, as well as on a network of public access cable stations around New Hampshire.
It's been making the rounds…
• Which consultant dreamed up the idea of making sure Hillary Clinton had her own private-label bottled water?
• So if "An Inconvenient Truth" wins an Academy Award, does that mean Al Gore runs for president?
• Funny how all those folks who regularly spout off about how they hate taxes of all kinds are falling all over themselves in support of the plan to prop up Fish & Game with General Fund support.
• Whatever happened to Wesley Clark's campaign for president?
• It's not too late for Virginia Sen. Jim Webb to visit New Hampshire, is it?
• So what happened to the political equivalent of World War III we were promised after the governor told Dick Flynn his services were no longer needed?