Flotsam & Jetsam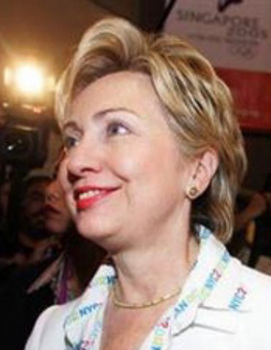 Wayne's words
There may be a reason that the state Republican Party is currently sleeping with the fishes.
Days before the election state GOP Chairman Wayne Semprini told a Lakes Region Republican rally: "You can either fish or cut bait. We're here to fish, the other party's here to cut bait. And while they're cutting bait here, they're cutting and running over there. Not that I want to advocate that war."
Of all the '06 election losses, one that holds a place near and dear to the heart of F&J is that of Richard "Stretch" Kennedy the Republican state rep from Hopkinton.
Not for political reasons, mind you – simply because the man is a walking quote machine. Consider his analysis of Election Day:
"The Republican national organization didn't help us any, and the state organization was badly weakened, and Johnny Lynch did one hell of a good job."
'Nuff said.
Ashtray agenda
What exactly are we to make of it when soon-to-be House speaker Terie Norelli lists as one of the four items at the top of the Dems' '07 agenda – along with education, banning construction and demolition debris burning and a minimum wage hike – a law to eliminate smoking in restaurants?
Dems the breaks
It's no secret that the D.C. Dems — otherwise known as the Democratic Congressional Campaign Committee — were throwing Paul Hodes's congressional campaign money like a drunk at a Vegas craps table. It's also no secret that they had absolutely no idea that Carol Shea-Porter – the candidate they so wisely decided had absolutely no chance of beating Jeb Bradley – knew more about grassroots politics than, say, genius-of-the-moment Rahm Emmanuel, the D.C. Dems' current golden boy.
What would have happened if the D.C. Dems actually threw a couple of bucks Shea-Porter's way? Guess we'll find out in '08.
Then again, she may very well not need the dough, considering Shea-Porter spent less than any other House candidate — $123,537 – to win her race. The average campaign spent $960,000.
Passing the puck
Sen. Judd Gregg pulled a clutch political metaphor/cliche out of his back pocket – or someplace near there, perhaps – to help is Mississippi colleague, Trent Lott, return from the political dead earlier this month.
Lott, who in 2002 was kicked out of his job as Senate majority leader after a racially charged, and historically illiterate, remark about Sen. Strom Thurmond, was returned to the Senate leadership, elected whip under the new Republican leader, Sen. Mitch McConnell of Kentucky.
The battle between Lott and his opponent for the job – Lamar Alexander of Tennessee (not wearing a flannel shirt, in case you were curious) – was a close one, with Lott winning by one vote.
So what decided the close race? Curiously, it may very well have been ice hockey —- not exactly the sport of choice of people in either Mississippi or Tennessee.
According to The New York Times, in calling on his colleagues to support Alexander, Johnny Isakson of Georgia compared the Tennessee senator's political radar to that of Wayne Gretzky, the most prolific scorer in National Hockey League history who it was said knew where the puck was going to be before it got there.
In support of Lott, Gregg added yet another chapter to the Best Hockey Player of All Time debate, compared the Mississippian to Bobby Orr, the legendary Boston Bruins player, who Gregg said knew where the puck was going before it went.
That, reported the Times, apparently was enough to put Lott's election on ice.
Not an empty suit?
A loser of historic proportions – the worst loss in New Hampshire gubernatorial election history — Jim Coburn may very well have a case should he think about filing a campaign consultant malpractice suit against his political brain trust, Jack Heath and Mike Biundo.
Has anyone told Governor Pataki about the New Hampshire results?
Hold your horses
While Democrats everywhere, particularly in New Hampshire, were jubilant over the results of the '06 election, consider the possible chronological scenario, as suggested a local soothsayer:
• 2004: The Red Sox win the World Series
• 2006: New Hampshire's Democrats clear the table
• 2008: Hillary Clinton wins the presidency, marking the start of the Apocalypse.
• Why don't the leaders of New Hampshire's new legislative majority just cut to the chase and sponsor a gambling bill – it's obviously a foregone conclusion.
Making the rounds…
• The only people surprised by Carol Shea-Porter's impressive showing were the people who had no idea about her campaign in the first place.
• How many Republicans do you think used Bruce Keough's name in vain as the historic gubernatorial results flooded in on election night?
• One of the people who deserves a good share of the credit for Bev Hollingworth's Executive Council victory is Rick Russman, the former Republican state senator, who worked as hard as anyone in the campaign.
• Old Turdblossom – the man who, quite wrongly, assured reporters that his man George W. would be a hands-down winner in the 2000 New Hampshire primary, sure lived up to his name in '06.
• Election headline of the year, from the Nashua Telegraph: "Clegg defeats rocket
scientist"
• Hardest job of the year? Soul searching by the GOP.
• No matter what you think of Fran Wendelboe, she does have a point about state Republican leadership.