Flotsam & Jetsam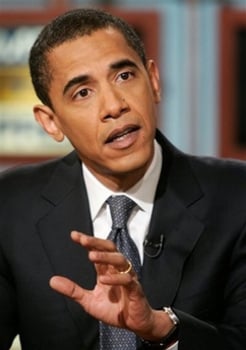 Return to sender
Those politicians sure do like to rail against the media when it's convenient. And it appears at least some of them think it's OK to take credit for something the media actually accomplished.
The Senate GOP PAC sent out what was labeled as an independent mailing to push the candidacy of Nashua Senate candidate Dennis Hogan, a member of the Nashua School Board. The mailer sang Hogan's praises, of course, but it also said the candidate was the one whose should get credit for "exposing" former Nashua Schools Superintendent Julia Earl, who was forced out of her job after revelations of her taxpayer-paid travels were published in a series by Nashua Telegraph reporter Michael Brindley.
If Hogan wasn't responsible for the "independent" mailer, then who was? It may be hard to believe, but – shockingly — it was Senate Majority Leader Bob Clegg.
"I saw that in the proofs and said we've got to drop that," Clegg told The Telegraph's Kevin Landrigan. "It should have hit the cutting-room floor, but it didn't. We could have said Dennis Hogan helped lead the vote to fire Julia Earl."
While Clegg, who also said "it wasn't our intent to have Dennis take credit for something he wasn't responsible for," may even be bordering on exaggeration in describing Hogan's role in firing Earl. As Landrigan points out, the first stories on the controversy quoted board member Hogan as saying he knew nothing about Earl's travel escapades.
Obama's odds
There may actually be something to this Barack Obama candidacy after all.
Standing out in a generally glowing overview of what New Hampshire thinks about the Illinois senator and presidential candidate of the moment are the comments of Chris Gallagher, the Concord attorney and A No. 1 Friend of Bill – Clinton, that is.
Gallagher, asked to assess the Obama phenomenon – for want of a better word – summed up the senator's potential candidacy thusly: "He's obviously very smart. He's obviously very popular. He has star power. He may have more experience with Vogue and Annie Leibovitz than he does on the Senate floor."
Pragmatic? Very likely. Catty? Sounds like it. A shot across the bow from the Hillary camp? Perhaps.
The stealth campaign
It didn't work out quite as planned for former New Jersey Gov. Christie Todd Whitman, in New Hampshire earlier this month to stump for some of her fellow Republicans.
Whitman, who also served as Environmental Protection Agency administrator in President George W. Bush's first term, found out that punctuality sometimes counts in the Granite State.
She was scheduled to meet Senate candidate Jim Fitzgerald and Rep. Mike Whalley at 12:45 p.m. in Alton. After waiting somewhat patiently, Whalley and Fitzgerald decided to drive around town looking for Whitman, who eventually showed up about a quarter after 1.
Her next stop was Hart's Turkey Farm in Meredith, where she was scheduled to join Sen. Carl Johnson. Unfortunately, Johnson showed less patience than Messrs. Fitzgerald and Whalley and could wait no longer for Whitman.
Just in time for Halloween
In the waning days of his campaign, Sen. Bob Flanders of Antrim began showing some signs of desperation in his race against Democrat Harold Janeway.
In a radio spot airing in District 7, the Flanders campaign turns to an old political chestnut by telling voters they can't trust Janeway because two of his campaign donors are Arnie Arnesen and Mark Fernald, the two failed gubernatorial candidates who apparently remain GOP bogeypersons in good standing.
Caps off to Coburn
Whatever you think about Republican gubernatorial candidate Jim Coburn, he's certainly an idea man. Of course, that doesn't mean they're good ideas.
Coburn's most recent brainchild was his proposal to limit property-tax hikes. How? Easy – all you have to do is limit annual increases in tax assessments.
Sounds simple enough – kind of like wage and price controls, only with home values.
The surprising thing about the idea is that Coburn isn't calling for a constitutional amendment to support the idea. Then again he might not have thought about it yet.
It's been making the rounds…
• Whoever woulda thunk that Executive Councilor Ray Wieczorek would be forced to push the panic button in his race against Democrat Paul Martineau?
• Even though it took some arm-twisting to get Governor Lynch to appear publicly with her, Democratic Senate District 6 candidate Jackie Cilley was handed a gift horse in the almost invisible campaign of former Somersworth Mayor Jim McLin.
• It's going to be a race to the finish to see which self-funded candidate spends more per vote, New Hampshire gubernatorial candidate Jim Coburn or Vermont U.S. Senate candidate Rich Tarrant.
• If Republican Sens. Tom Eaton, Andy Martel and Bob Flanders distanced themselves any further from Jim Coburn they'd be eligible for frequent flyer miles.
• If political capital were money, John Lynch would be the political equivalent of Montgomery Burns.