Flotsam & Jetsam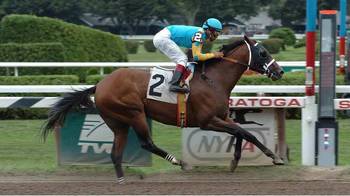 Money changes everything
Throughout his political career, Congressman Jeb Bradley has never seemed like the kind of politician who would serve as poster boy for anything, let alone congressional reform. But lo and behold, an article posted on the Harper's Magazine Web site added the 1st District Republican's finances to the body of evidence being built up to force Congress to make its wealthier members put their assets in a blind trust.
Written by the magazine's Ken Silverstein, the article (at harpers.org/sb-jeb-bradley-invested-1156785610.html, if you're interested) details what Silverstein sees as a series of votes cast by Congressman Bradley that – coincidentally or not —- benefited Investor Bradley. Among the investments were some $43,000 in profits earned in 2003 from drug company stocks – at the same time he supported the Medicare Part D prescription drug plan and opposed attempts to allow the government negotiate lower prices with drug companies. Silverstein also points to nine Bradley votes cast in 2005 that benefited big energy companies – all while the congressman increased his holdings in such stocks by more than $100,000.
Bradley even earned money – about $2,800 — off investing in Halliburton, Silverstein writes. While holding the shares in 2003 and 2004, the congressman opposed requiring competitive bidding for Iraq oil contracts. After selling his Halliburton holdings, Bradley saw fit to dump on the contractor, joining in on the chorus of congressional critics who say the company overcharged the government in those no-bid Iraq contracts that he supported in the first place.
In response to the piece, the usually undemonstrative Bradley flashed a bit of anger. "I have never read such an inflammatory piece in all my life," he said in a statement.
That means he must not have read Silverstein's pieces on the finances of some of his other colleagues, including Reps. William Jefferson, a Democrat from Louisiana, and Curt Weldon, a Republican from Pennsylvania.
Shoulda read the advisory, guys
Tuesday, Aug. 22: John Zahr, director of media relations for the New Hampshire Fisher Cats, issues a media advisory in which, among other things, he writes, "Please note there is NO PHOTOGRAPHY ALLOWED" at the Aug. 27 Bob Dylan concert at MerchantsAuto.Com Stadium.
Saturday, Aug. 26: On its front page, the New Hampshire Union Leader, publishes an item headlined, "Send us your Dylan photos." According to the item, "The New Hampshire Union Leader will showcase readers' best photos of the rock legends show."
Sunday, Aug. 27: Concert-goers are frisked by security guards, who confiscate various items of contraband, including cameras of any sort.
Monday, Aug. 28: No photos of the Dylan concert appear in the Union Leader or on its Web site.
A quick question
If the federal government can get the auto industry to agree to install brake shift interlocks in all of their cars – as it has, thanks to the relentless campaigning of state Rep. Packy Campbell – why can't they get the automakers to agree to increasing the vehicles' gas mileage?
Horse play
Ted Gatsas and his Republican colleagues from the Senate may have cashed in on raising campaign contributions on their recent George Pataki-hosted fund-raising trip to Saratoga.
But they probably would have done a lot better on Aug. 25 if they had bet on the winning horse in the first race of the day at the famed racetrack. the winner, Maadi Madness, paid $18.80 for a $2 bet. The name of the race? The New Hampshire Republican Senators.
Think Governor Pataki was rolling out the red carpet for his New Hampshire Senate guest?
Making the rounds …
• Just as a reminder: Phil Blatsos, the other commissioner to blame Governor Lynch in the union fees
collection dust-up, was appointed by Lynch's
predecessor, whatsisname.
• Whoever would have thought that the guy with the best shot at unseating Senate President Ted Gatsas – at least from a campaign fund-raising standpoint – would be attorney and gadfly Bob Backus?
• Perhaps GOP gubernatorial candidate Jim Coburn – climbing aboard the anti-mandatory union fees for non-union employees bandwagon — should have asked former Governor Benson about whether it's a good idea to tick off a majority of state employees.
• With 75 percent of Republicans believing Democratic Governor Lynch is doing a great job and 45 percent of them saying they intend to vote for him, isn't it time for the all-GOP congressional delegation to deliver a ringing endorsement of Jim Coburn?
F&J TOTE BOARD
| | |
| --- | --- |
| John Stephen: | As if you needed any more proof that the Health and Human Services commissioner is running for something, he becomes the only department head to very publicly challenge mandatory collection of union fees from non-union employees. |
| Dick Flynn: | You had to be shocked – shocked – that one of the only two other department heads John Stephen said supported his position over the mandatory union fees was none other than the safety commish himself. |
| Bob Backus: | The Manchester lawyer, anti-Seabrook advocate and one of the founders of the Campaign for Ratepayers Rights gets a $100 donation for his state Senate race against Ted Gatsas from Public Service of New Hampshire President Gary Long. |
| Patricia Coffey: | The judge from the Land of Nod not only has to agree to courtroom monitoring but gets some unwanted coverage in The Wall Street Journal, in an item entitled, "Some Coffee, Judge Coffey?" |