Flotsam & Jetsam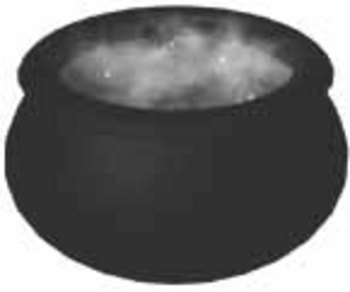 Help wanted
Never mind that when he was then-incoming governor, Craig Benson insisted that Jeanne Shaheen butt out of the nomination game now that she was a lame duck. And never mind that the governor picked a curious moment to begin attempting to fill judicial vacancies that he ignored for months, if not years.
No, the most curious post-election nomination in the three dozen or so that the governor packaged for the Executive Council earlier this month was the decision to name Richard Brothers to be the next commissioner of employment security.
Brothers' name may be familiar — in fact, if you live in Senate District 2, you may be already too familiar with it.
Without a doubt Brothers, who ran in the September Republican primary against Sen. Carl Johnson of Meredith, left quite an impression on district voters.
Brothers – who worked on Benson's "virtual team" as a health policy adviser – not only ran against Johnson, but tried to make his race a referendum on two other Republicans, Senate President Tom Eaton and Sen. Bob Clegg.
Among Brothers' choice observations was his claim that "Johnson is a nice guy, but it's sad he's willing to do anything to hang on to a pres pro tem license plate." Or how about his statement that "the difference" between Brothers and Senate leadership is that "I'm not afraid to tell the truth, and it scares the hell out of Eaton, Clegg and Johnson." In fact, the word "lie" was thrown about quite a bit by Brothers in referring to certain senators.
Considering the burned bridges left in his wake, you would think that Brothers is one heckuva qualified guy to become the next employment security commissioner.
Well, it depends on what your definition of "qualified" is. Brothers, a former state rep, is a registered nurse, which means he knows what it's like to have a job, but whether he's able to oversee the state's unemployment compensation and employment services, not to mention the Economic and Labor Market Information Bureau, is probably up in the air.
But not according to the governor, who insisted that the Brothers nomination is a good one because "he's very upbeat and optimistic and he comes from an industry we're having a very hard time getting enough qualified people to participate in."
There's also a shortage of people working at fast food restaurants, but let's not go there.
Bubble, bubble, toil and trouble
Like the seven-year locusts and Haley's Comet, you can almost set your watch by the political cannibalism practiced by New Hampshire Republicans once they lose a major office. That means, since the Nov. 2 defeat of Governor Benson, the giant cauldrons are already filled with water, set to boiling.
Consider some recent examples of Republican intratribal warfare:
• An 11th-hour attack by Senate Majority Leader Bob Clegg on fellow Hudson resident and Republican Rep. Shawn Jasper. Clegg, a man without a legal say in the matter but apparently with a dog in the fight – dredged up a 10-year-old election dispute in an attempt to befoul Ethics Committee Chairman Jasper's efforts at dumping the ethically challenged House speaker, Gene Chandler.
• House Deputy Majority Leader Robert Guida helped Clegg's cause with a letter to The Union Leader in which he wrote, "It is shamefully unethical for the ethics committee chairman to violate rules of procedure and tenets of confidentiality in pursuit of a particular outcome," the Warren Republican wrote of Jasper.
• The faster-than-a-New York-minute ouster of Jayne Millerick as chair of the state Republican Party, the person hand-picked by Benson to head the GOP.
• The musical chairs-like maneuvering by various House Republicans – including a former speaker, Doug Scamman, and Majority Leader Mike Whalley — to take over JUST IN CASE Chandler's attempt to retake the speakership fell through.
• The attempt to dump Senate President Tom Eaton, whose re-election was saved, with more than a touch of irony, by the eight Senate Democrats who said they would support him. The irony: It was the very same conservative Republicans who were trying to oust Eaton who made him Senate president in the first place.
And those incidents occurred barely two weeks after the election. Imagine what it would have been like if they lost more than the governor's office.
Different strokes for different folks
If you were one of those voters who thought there really wasn't much of a difference between the two very rich white men running for governor of New Hampshire this year, boy were you wrong.
The Concord Monitor, in what is becoming a biannual public service, sat down with John Lynch, the incoming governor, to find out what turns him on, culturally speaking. The paper performed the same service when Craig Benson was about to take over the corner office in 2002.
So, for the edification and entertainment of our audience, here's a chart showing that, indeed, there was far more than a dime's worth of difference ( a euro perhaps?) between the two candidates of '04.
John Lynch
•Great American novel: "Moby Dick"
•Favorite author: "I'll have to think about that."
•Favorite movie: "Romeo and Juliet" (1968)
•Funniest movie: "Mrs. Doubtfire"
•Favorite TV show: "I couldn't tell you one show that's on in the evenings other than '60 Minutes.'"
•Favorite actor: N/A
•Favorite actress: Meryl Streep/Katharine Hepburn
•Favorite music: '60s music (Last CD purchased: "Gary Lewis and The Playboys Greatest Hits")
•Musical instrument: None
•Favorite painter: Winslow Homer
Craig Benson
•Great American novel: "I like 'em all. I don't know."
•Favorite author: Tom Peters
•Favorite movie: "It's a Wonderful Life"
•Funniest movie: "Monty Python and the Holy Grail"
•Favorite TV show: "An incorrigible channel changer"
•Favorite actor: Denzel Washington
•Favorite actress: Julia Roberts
•Favorite music: Bruce Springsteen/Led Zepplin "and some soft stuff
like Jackson Browne"
•Musical instrument: Accordian/guitar
•Favorite painter: N/A
It's been making the rounds…
• Jayne Millerick might find herself nominated for a Best Actress Oscar for the announcement of her decision to step down as state GOP chair. No, Millerick wasn't pushed out of the job – she was shoved.
• How about that Claude Rains-as-Captain Renault performance by the state's daily newspapers saying they were shocked – shocked – to find that elected officials were raising tens of thousands through "Friends" committees and spending it on personal expenses?
• Boy is Tom Eaton relieved that he's won the Senate presidency again, since he won't have to begin casting votes.
• Still no underground movement to dump Kathy Sullivan as the state Dem chair?
• Why should Granny D be upset over her loss to Judd Gregg? She did a heckuva lot better than Chris Spirou against John H. Sununu.
• The difference between Lynch and Benson: Lynch decided to attend the National Governors Association orientation program for newly elected governors. Two years ago, Benson chose to go to Disney World instead.
They said it…
"It's just a madhouse. Sometimes it's not unusual to have 50 or more people in there, some with attorneys, some not. Some have Grateful Dead T-shirts on, some are wearing worse than that. … You really need a judge that can weed through that collection of humanity." – Executive Councilor Peter Spaulding recalling his experience as a juror.
"It's to use for anything necessary to do the job. I don't care if it's for a car or gasoline. I don't care if she wants to take her husband out to dinner." – Evelyn Marconi, former Portsmouth city councilor and self-described "Friend" of Executive Councilor Ruth Griffin, on why she thinks it's OK that Griffin has raised and spent tens of thousands of dollars through her Friends of Ruth Griffin committee.
"It's like being in a bombed-out house, waiting for the next one to come." – A not-quite-optimistic sounding Jim Craig, the new House Democratic leader, describes the job.
"We're all distracted when we're talking on our cell phones. Let's not kid ourselves." – Republican State Rep. Michael Scanlon on his bill to ban the use of cell phones by motorists, but for some reason only young motorists.