Flotsam & Jetsam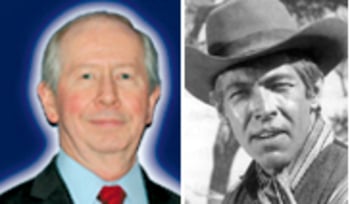 Pay me now, pay me later
The Attica penitentiary's favorite former CEO finally got his real just desserts: He's being made to pay a tax bill.
Dennis Kozlowski, the disgraced former CEO of Tyco International, has agreed to cough up $21.2 million in New York sales and income taxes stemming from his ill-fated buying spree of art and antiques.
That's quite a price tag for the guy whose inexorable fear of paying taxes landed him in the slammer for eight to 25 years in the first place.
To refresh your memory, the man whose passion for accumulating apparently anything with a price tag gave greed a bad name when he took advantage of the location of Tyco's former headquarters in Exeter, N.H., by sending empty cartons with false invoices to the Granite State to avoid paying sales taxes on works of art purchased in the Big Apple to make it look like the works were shipped here. But the acquisitions never left Manhattan Island.
His tax-phobia eventually led to an in-depth probe by New York prosecutors who eventually uncovered the tag-team looting of the company by Kozlowski and his partner-in-greed former CFO Mark Swartz.
In case you're among the concerned Tyco shareholders who were taken to the cleaners by The Koz – as he's known in the New York tabloids – you'll be happy to know that his attorney says he's raised $90 million by selling real estate and other assets to come up with the dough.
Name recognition
Political guru Ed Rollins – the man both Ronald Reagan and Ross Perot had in common – has come up with a way for Democrats to unseat Sen. John E. Sununu: encourage him to run for president.
When asked by host Chris Matthews on a recent airing of MSNBC's "Hardball" who would make a good future presidential candidate, Rollins uttered, without skipping a beat, the name of the New Hampshire senator.
Not separated at birth
State Rep. James Coburn has a lot of work cut out for him, judging by the response of one potential voter.
Told that it looks like the Republican will be the sole GOP gubernatorial candidate in November, the confused voter replied, "Wasn't he the guy who was 'Magnificent 7?'"
Fortunately, or unfortunately as the case may be, no. That was the actor James Coburn, who passed away in 2002.
Either that or hold a bake sale
To what does the state of New Hampshire owe the honor of the upcoming visit of presidential adviser/legend in his own mind Karl Rove? Actually, it's more about what the New Hampshire Republican Party owes.
Rove will be coming to town on June 12, apparently to help raise some dough for the state party, which finds itself in the embarrassing – albeit self-inflicted – position of being as strapped for cash as a U.S. airline after the jet fuel bill comes due.
Since the state GOP is in such dire need of money thanks to the unrelenting legal bills it has amassed because of its 2002 phone-jamming escapade, raising a few meager bucks with a warmed-over Rove speech about the Bush administration will hardly make a dent in the debt.
Perhaps the Republican powers-that-be could ask Rove to help them tap into a source of serious bucks: Get the President Bush to simply declare the New Hampshire party a disaster area.
It's been making the rounds…
• There are plenty of benchmarks for state Democrats, but if they can't recapture the state Senate seat held by Tom "Back Bench" Eaton, they really are hurtin'.
• With Republican Rep. Betsey Patton of Moultonborough throwing her hat in the speakership ring, that now makes two reps – along with the previously announced speaker candidate Mike Whalley – who apparently think that voters in their districts are nothing but rubber stamps.
• So, who's in charge of planning Al Gore's next trip to New Hampshire?
• Ten months in prison for Jim Tobin would have been a fair sentence if he had flipped, so considering he didn't, for all intents and purposes he got away with it.
• Of course John Lynch is a shoo-in for re-election, and she has no desire to run, but that hasn't stopped some people from spreading rumors about an Arnie Arnesen candidacy.
F&J TOTE BOARD
| | |
| --- | --- |
| MANCHESTER EXPRESS: | Publisher Jody Reese tells NHPR that it took only eight weeks from conception to publication of the Queen City's new free daily – and it certainly looks it. |
| JAMMIN' JIM TOBAN: | Judge Steven McAuliffe bought it hook, line and sinker, but not everyone – including many Republicans – think that the phone-jamming mastermind is quite the ready-for-sainthood fellow those testifying at his sentencing portrayed. |
| MITT ROMNEY: | The Massachusetts governor, apparently walking off with some old material from the late George Wallace, paints a picture on national TV of a Bay State paralyzed by fear of looters parading down flooded streets – and manages to tick off liberals and conservatives. |
| NEW HAMPSHIRE PRESS: | Considering that it's only the Granite State's biggest political story of the last few years, why would only two New Hampshire reporters be covering the sentencing of Jammin' Jim – the same number sent from Maine? |
| JOHN STEPHEN: | Perhaps if the Health and Human Services commissioner were somebody else, there wouldn't be resistance to giving the HHS chief emergency powers in case of a pandemic. |
| TOM DASCHLE: | It's not a joke – the former U.S. Senate Democratic leader really does think he can be elected president. |