Flotsam & Jetsam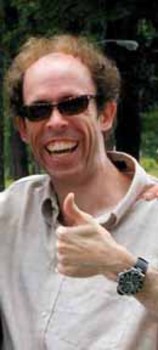 Dialing for dollars?
Considering that she'd be talking with or without a microphone or audience, it was fortuitous that, after Arnie Arnesen left politics, she landed in radio talk show land. Unfortunately, part of Arnie Nation has seceded – and not willingly.
Arnesen, whose program has been heard in Concord on WTPL-FM and in the Upper Valley on WNTK-AM and -FM, for the last four years or so, was pretty much heartlessly told by the folks at the WNTKs that her services were no longer required, and that she was being replaced by Gardner Goldsmith.
Goldsmith describes himself as a "punk-rock conservative libertarian," meaning that he's a little bit further down the political spectrum from former Guv Steve Merrill's favorite liberal. Goldsmith hosted a talk show on WGIR-AM for a year or so, which may explain why his name is familiar to a few of you (apparently very few, considering that his 'GIR show was axed).
By most accounts, Arnesen's show – which weekly features an appearance by New Hampshire Business Review editor Jeff Feingold — was popular in the Upper Valley, so it isn't really clear why she was given the boot. Asked about the move by the Valley News, station owner Bob Vinikoor would only say, "It was time for a change, that's all."
If change is what Vinikoor wanted, then that's apparently what he's getting.
A recent Goldsmith program included a fake commercial production touting "The Bernie Streeter Driving School," a reference to the Nashua mayor's unfortunate encounter last year with a Manchester taxi.
Never mind that the production wasn't particularly humorous. The real issue is who in the heck in the WNTK listening area – half of which is in the state of Vermont, for crying out loud – would know, let alone even care about, the existence of Bernie Streeter, Nashua and the taxi incident?
Perhaps that's why Goldsmith's show is called "Against the Grain" – it may actually defy logic.
Benson defends his record
You could have been left with two impressions from former guv Craig Benson's recent interview appearance on the cable news channel NECN:
1. He actually may be thinking of returning to politics.
2. He's still so fearful of New Hampshire media that he didn't realize that most of the people watching him on NECN wouldn't know him from guitarist George Benson.
Nevertheless, Benson did appear on NECN earlier this month, and he did impart some wisdom to his viewers – including his tantalizingly open-ended answer to the obligatory "Will you run again?" question. Benson's response: "Never say never."
He also wisely would not name the potential Republican gubernatorial candidates he thought could give John Lynch a run for his money. It was wise because if they were even seen as being endorsed by the former guv, it's safe to say the fund-raising phones would likely be disconnected.
Benson also defended his two-year tenure, saying that he was "proud of my accomplishments." He also implied that he was taking the loss in stride, saying that being governor was "not like a career I wanted to engage in for a long time."
Apparently, New Hampshire voters didn't want him engaging in it for a long time either.
Growth and consequences
The owners of Okemo Mountain Resort in Ludlow, Vt. – who also operate Mount Sunapee in New Hampshire – have hired a new PR chief who apparently doesn't mind burning bridges. Or at least she doesn't mind doing enough damage to require some heavy rebuilding.
Bonnie MacPherson was recently hired as director of public relations at Okemo, replacing Pamela Cruickshank, who held the job for some 20 years. (Cruickshank suddenly – and curiously, according to some observers – decided to leave her job earlier this month to become the town of Ludlow's administrative assistant.) MacPherson joins Okemo after working for several years in skiing PR in New Hampshire, with stints at Bretton Woods and Booth Creek Ski Holdings.
Cruickshank described MacPherson as "a sweetheart of a gal and a veteran to the industry." But she hasn't been very sweet on New Hampshire, at least not in recent years.
Asked to compare her previously place of residence with her new one, MacPherson told the Rutland Herald: "The growth and development is out of control in New Hampshire. Here, it's something they keep an eye on, and that appeals to me."
An interesting perspective, and it does raise a question: Has she even been to Ludlow yet?
Making the rounds…
• Wouldn't it help the two-party system if New Hampshire Dems showed the same emotion and energy for state and local campaigns that they do whenever somebody picks on the presidential primary?
• You want proof that there's no such thing as intelligent design? Explain the E-ZPass lane configurations at the Hooksett tolls.
• Jack Heath, Mike Biundo and Alicia Preston have something else in common besides Manchester Mayor-elect Frank Guinta: Craig Benson.
• It's hard to believe that New Hampshire Dems would get complacent about any race, but that's what did in Bob Baines.
• Don't count your chickens before they hatch, Congressman Baines.
F&J TOTE BOARD
| | |
| --- | --- |
| CHARLIE BASS: | The congressman is shook up enough to come out of the closet as a moderate and point man against the current House Republican leadership. |
| GRAHAM MORRISON: | The public utilities commissioner and former Cabletron exec is caught napping during a PUC meeting – maybe he wouldn't have fallen asleep if the meetings were held standing up. |
| STEPHEN J. CURRY: | The corrections commissioner is embroiled in a blood feud with employees of the department. Gosh — a Benson appointee with poor labor relations! |
| JESSE BURCHFIELD: | The former Cohen for Senate campaign manager gets a slap on the wrist after pleading guilty to financial shenanigans with campaign funds. |
| ENTERASYS SHAREHOLDERS: | Who's crying now? |
| N.H. PRESIDENTIAL PRIMARY: | Getting ready to cast ballots on Halloween in 2007? |