Flotsam & Jetsam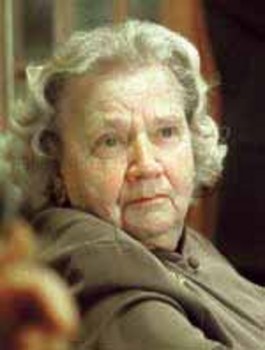 The two faces of Ruth
Doug Scamman's not the only high-ranking state elected official to leave voters' heads spinning in recent weeks.
Scamman had constituents doing their best Linda Blair imitations after deciding that first he would, and then that he wouldn't, sign a legal brief supporting a challenge in the U.S. Supreme Court to a New Hampshire parental notification law.
But Executive Councilor Ruth Griffin was no slouch in giving voters' heads a whirl in the wake of the full-court press by GOP bigwigs to get fellow Executive Councilor Ray Burton to resign in the wake of the Seidensticker scandal.
It turns out that Griffin had one thing to say to one newspaper and quite another to say to a different paper – the one, not coincidentally, in her hometown.
First she told the N.H. Union Leader that Burton, "for his own good and the people he has represented so well for all of these years… should consider resigning from his position and take some time to build better bridges."
But when contacted by the Portsmouth Herald, Griffin did an about-face. After saying that, "I take my own inventory, as does he," she insisted that Burton "is going to leave it up to the voters in his district, and that's all right with me. That's their business."
To paraphrase a refrain from an old protest song, "Which side are you on, Ruth?"
There goes the sun
You could say – as with so many other parts of New Hampshire – it poured on Stonyfield Farm's parade earlier this month.
Like a proud parent, the company — which has long been a warrior in the fight against global warming and renewable energy — was set to unveil its newest weapon in the battle, complete with a tour and hoopla.
Unfortunately, Mother Nature got in the way – to say the least. The rain it dumped on New Hampshire forced not only one, but two, delays in the ceremonies, originally planned for Oct. 11. In the end, the unveiling was rescheduled to Oct. 18.
This time let's hope the weather cooperates – after all, it would be a shame if the sun weren't out when the company shows off its new 50 kilowatt solar energy system featuring the largest solar panel in New Hampshire.
A question
Was the guest list exactly the same, or just similar, for the Ray Burton "Love Boat"/GOP fund-raiser last month aboard the M/V Mt. Washington (hey – that's not our description, blame it on the UL) and Gene Chandler's Corn Roasts, or whatever they're called now?
Sore loser sentenced
In recent years, an unfortunately sizable handful of state lawmakers have managed to find their names not only in the House Record but the police blotter as well.
The mostly anonymous state lawmakers have found themselves in trouble with the law, on charges that range from threatening superintendents of schools to providing alcoholic beverages to minors.
But the one who wins the prize for most boneheaded public display of idiocy by an elected official is one Christopher Doyle, a 27-year-old soon-to-be-former Republican state rep from Windham.
In March, Doyle punched – yes, punched — Gail Webster, a 61-year-old supervisor of the checklist, knocking her to the ground and forcing her to be taken to the hospital for treatment. The cause? Doyle failed to win re-election to the town's board of selectmen.
While he was originally charged with felony assault, Doyle was able to knock out a plea bargain, bringing the charge down to simple assault. Instead of serving time in the State Prison, Doyle instead will be able to perform 100 hours of community service, undergo an evaluation by an anger management specialist, resign as a state rep and not seek public office for two years.
He also will be forced to deliver an apology – eight months after the fact – to Ms. Webster. How legitimate the apology is, however, remains to be seen, considering that up until the plea deal was struck Doyle's lawyer was trying to get the felony charge dropped by arguing that Webster shouldn't have been a supervisor of the checklist because she also served on an elected board. In other words, the assault didn't happen because of a legal technicality.
Making the rounds…
• Some Dems really are trying to convince the governor to appoint recently renamed AG Kelly Ayotte to fill the latest state Supreme Court vacancy.
• The state cashed in a winning ticket in the sale of Lakes Region Greyhound Park, taking in $700,000 in real estate transfer taxes.
• Who has a better chance of losing his job next November, Ray Burton or Charlie Bass?
• More than a few gambling supporters got out their calculators after hearing that the state of Mississippi is losing $500,000 a day with the destruction of floating casinos in Hurricane Katrina.
• Is it possible that, on their recent visits to New Hampshire, Wisconsin Sen. Russ Feingold was asked more times about his support for Bush Supreme Court nominee Harriet Miers than was Newt Gingrich?
• Anyone who scoffs at the value of constituent service should be having second thoughts in the wake of the North Country's bipartisan wagon-circling for Ray Burton.
• No, no one was seen wearing an "Ayotte for Governor" button at her recent swearing-in as AG.
F&J TOTE BOARD
| | |
| --- | --- |
| DOUG SCAMMAN: | The bad news is his head-spinning reversal on parental notification wasn't exactly a profile in political courage. The good news: At least someone in the State House reads something before making a decision. |
| RAY BURTON: | In a battle of wills, Burton tells the congressional delegation he won't – resign, that is. |
| N.H. CONGRESSIONAL DELEGATION: | Who woulda thunk that Messrs. Gregg, Sununu, Bass and Bradley could have miscalculated so badly on the Burton-must-resign demand? |
| JOHN LYNCH: | His last-minute decision to pull out of a state-sponsored European trade mission to deal with monumental flooding in southwestern New Hampshire proves that at least one governor was taking notes during the post-Katrina disaster. |
| KELLY AYOTTE: | The newly reappointed attorney general puts lobbyists and the state's lobby laws in her sights. |