Flotsam & Jetsam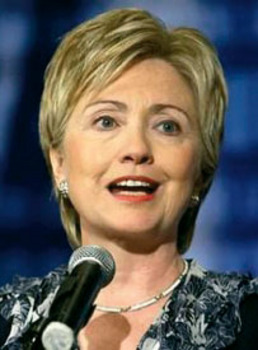 She doth protest too much
Kathy Sullivan, chair of the state Democratic Party, was recently spotted insisting to the Associated Press that she does not – does not, mind you – give one iota of thought to the 2008 New Hampshire presidential primary.
"As far as I'm concerned, if anybody talks to me about the party in 2008, I just kind of look at them and say, `Can we get through 2006 first?'" doth say Sullivan.
So that means if Hillary Clinton calls her next week to ask her about New Hampshire, Kathy S. will just hang up on her?
Just a coinkidink?
The irony may be almost too rich for some people's blood, but nobody who lived through the so-called Choicelinx scandal – which arguably helped turn Craig Benson into a one-term governor – could avoid noticing the timing of two events over the last weekend in July:
• On July 29, Linda Pepin the Benson "volunteer" who was paid about $187,000 in broker's fees after working on the state employees' health package, was ordered by the state Supreme Court to pay up a $42,500 fine levied by the state Insurance Department. She acted as an insurance broker even though she didn't have a license, the court ruled.
• On Aug. 1, the Manchester-based Choicelinx – the company that lent its name to the Pepin scandal after it was revealed that one of the contracts Pepin earned a fee for working on was an $890,000 one given to Choicelinx without actual competitive bidding – was acquired by Cigna Healthcare for an undisclosed amount.
Shape up
When John Lynch was running for governor, his campaign was based on ethics and honesty. Whether his term turns out to deliver on those promises remains to be seen, but he took a big step in the honesty direction last month when he stopped by the Newport Fitness health club in Newport.
Asked by State Police Trooper and weightlifter Drew Keith if he worked out, the governor replied: "A little bit I do. Not as much as I should."
On second thought, maybe he shouldn't get that much credit for telling the truth in that instance – how could Keith have believed him if he said otherwise?
E-Z assumption
You don't need any further proof than the timing of his latest visit to New Hampshire that Massachusetts Gov. Mitt Romney is running for president.
Romney will be in Nashua on Aug. 27 for the Nashua Republican Committee "Steakout." Considering that's more than three weeks after the demise of the E-ZPass discount, why else would the born-again conservative governor – who has a home on Lake Winnipesaukee — be in southern New Hampshire during the dog days of August other than to stoke his presidential ambitions?
History lesson
"The highways are littered with the political bodies of those who have underestimated Charlie Bass," says one Pat Griffin, the noted ad man and political pugilist.
Littered indeed, with the carcasses of Mr. and Mrs. Swett and Arnie Arnesen through Mary Rauh and Paul Hodes.
In fact, considering the raft of bodies buried by Bass during his long political career, it's often surprising to realize that only Dave Wheeler – a man whose political career may actually have been made by Bass – has been the only one thus far to give Bass a taste of the undertaker treatment.
F&J TOTE BOARD
| | |
| --- | --- |
| CHARLIE BASS: | Will MTBE be his assault weapon ban? |
| JOHN STEPHEN: | His profile hasn't been higher, for good and for bad. |
| TIM & DIANE MUELLER: | State was told weeks ago that they were going to be sued by the Okemo Mountain owners over Mt. Sunapee, so where's the beef? |
| TOM EATON: | The press release-a-day politico must be laying the groundwork for more than just the Senate presidency. |
| KELLY AYOTTE: | Governor Lynch is going to have a heckuva time justifying not reappointing her as AG. |
| N.H. LIBERATARIAN PARTY: | They might actually stir up the political landscape if they spent as much time recruiting viable candidates as they do glomming on to sure-to-fail publicity stunts. |
| N.H. COMMUNITY TECH COLLEGE SYSTEM: | So how did Lynch's no-tuition-increase-for-two-years pledge somehow become a $256-a-semester-hike? |
| VERMONT YANKEE: | Sudden shutdown makes Lynch look tough, believe it or not. |
| MICHAEL NOLIN: | The Department of Environmental Services commissioner gets it from two angles – a legislative budget audit that questions where $1.5 million in the DES budget went, and from Rep. Lee Quandt over the Benson administration's questionable transfer of a DES employee in 2003. |