Flotsam & Jetsam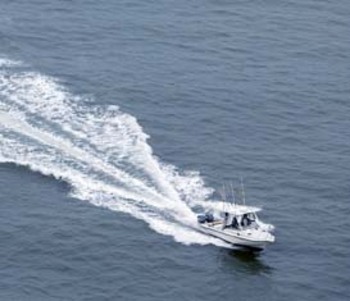 Mixed review
State Republican Party Chair Warren Henderson may have not have sent the precise message he wanted to when asked to respond to the recent suggestion that U.S. Sen. Judd Gregg might make a good replacement for Sandra Day O'Connor on the Supreme Court.
At first, Henderson said that he had no doubt Gregg "would serve with the same excellence and distinction that characterized his terms as governor and U.S. senator."
But he may have cast doubt on how strongly he believes just that. After he told a Concord Monitor reporter he had "no idea" who Democratic Gov. John Lynch might replace Gregg with if the senator were actually to be named to the high court, he quickly added: "hopefully that's nothing we have to find out."
Just the facts
Patrick Hynes, a Laconia native and unrecovered political operative, currently lives in Washington, D.C., where he works for the Cato Institute, the Libertarian think tank. He's also one of the bloggers at NHInsider.com, where he doesn't even have to pretend to be fair and balanced.
A case in point was Hynes' recent tirade about Franklin Pierce Law Center Dean John Hutson's recent appearance before a Senate subcommittee. During the hearing, Hutson offered scathing criticism of the way suspected terrorist are treated while incarcerated.
It was not the first time Hutson spoke out about U.S. policy on detainees, but apparently it was the first time Hynes had heard about the dean's misgivings. Under the heading, "FP Law Dean a Lefty Shill," Hynes just-short-of-viciously attacked Hutson's stand and added: "What you won't read in the Concord Monitor however is that John Hutson was a partisan enthusiast for John Kerry just last year. Is there any wonder he opposes the Bush administration's handling of the War on Terror? He's bitterer about November 2nd, 2004 than September 11th, 2001."
To which might be added: What you won't read in Patrick Hynes' blog is about Hutson's distinguished service in the Navy, where he served for over 20 years, retiring as an admiral and Judge Advocate General.
Spell check
While sending out a press release urging the speaker of the House to form a panel to study the state of eminent domain in New Hampshire, the House Republican Alliance may have raised another entirely unrelated question.
In its press release, the group urged the speaker – whom it referred to as Doug "Scammon" throughout – to follow the lead of Senate President Tom Eaton and set up a study committee.
Whether the alliance grabbed the speaker's attention or not on the study panel plea isn't clear, but he probably noticed that the group didn't once spell his name correctly. There is no "o" in Scamman.
But the group – perhaps the biggest and most vocal boosters of a constitutional amendment to get the courts to butt out of matters involving education – may have accomplished something else. With such a sizable portion of the Legislature in need of remedial spelling lessons, maybe it's not appropriate for lawmakers to be involved in education-related issues.
Message: I care
In an e-mail sent to what looks like half the state Legislature, "concerned boater" Dana Harris of Bedford offered his 2 cents on the proposal to institute speed limits on Lake Winnipesaukee.
Mr. Harris apparently eschewing subtlety, got to the point in his second sentence: "If this Bill were to pass I will use all of my financial and influential means to vote out those who voted for this Bill. You are probably aware of the Bill which is aimed at power boats, given that most of the people that own them are considerably well off, and stand strong together, I do not think that is group you want to lose their political and financial support.
"We will be watching."
Party hearty
As if disgraced former Tyco plunderer Dennis Kozlowski didn't have enough trouble, The Wall Street Journal has reported that the Securities and Exchange Commission and a federal grand jury in Boston are looking into a no-expense-spared bachelor's party held for Kozlowski's then-future son-in-law.
The March 2003 party – which included plenty of liquor, scantily clad women on a yacht, waiters on jet skis and a rent-a-dwarf — was held for Thomas Bruderman, then a big-time trader at Fidelity Investments and soon-to-be groom of Sandra Kozlowski.
The SEC is looking into whether Wall Street firms hungry for Fidelity's business helped foot the bill for the party. The grand jury is looking into whether corporate money was used for prostitutes and drugs during the weekend, the Journal reported.
Danny Black, the 4-foot-2 owner of shortdwarf.com — a Web site that rents out himself and other little people for different occasions — told the New York Daily News that he was indeed part of the festivities. He wouldn't say who actually hired him, but he did remark of Kozlowski, one of the party guests: "Dennis was the guy with the $7,000 shower curtain, and now I'm like the 29-cent dwarf."
---
Making the rounds…
• You won't have to look further than Peter Spaulding if and when Charlie Bass decides he's had enough of MTBE and Washington — not necessarily in that order.
• There's one thing we all can be thankful for – that President Bush didn't ask Dick Cheney to head up a committee to pick the next Supreme Court nominee.
• It's not clear who Newport selectmen were trying to impress when a letter to the editor written by one of their number demands that Governor Lynch allow the Executive Council to vote on Mt. Sunapee expansion.
• Exactly how warmly would a Judd Gregg nomination to the Supreme Court be greeted once it was pointed out that he's one of 10 senators not to co-sponsor a bill apologizing for the Senate's failure to enact anti-lynching legislation?
• All you skeptics owe Charlie Bass an apology – he actually was named to the energy bill conference committee.
• You've been warned: In the second quarter, Hillary Clinton raised $6 million for her 2006 "Senate" campaign and is on pace to raise $50 million by January 2007.