Flotsam and Jetsam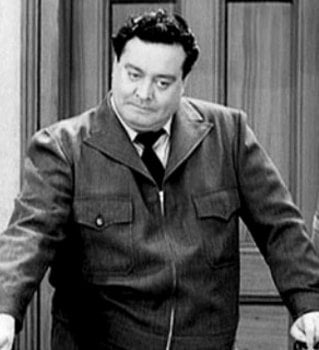 In a campaign season of "surprise surprise!" six-figure bank accounts, $2,000 may not amount to much, but it has given GOP gubernatorial candidate John Stephen his own Ralph Kramden "hommina hommina" moment.Stephen has been forced into a somewhat defensive posture after the Concord Monitor reported last month that between 2004 and 2006 he billed the state $54 a month for his home Internet and cable box, ostensibly because as Health and Human Services commissioner he needed to be "available 24/7 and be able to get mail 24/7," said his spokesperson, Greg Moore.Moore added, in fact, that as governor, Stephen "would expect that all his commissioners be available 24/7."No doubt that's true. But would Governor Stephen allow his agency heads get reimbursed by the state for household expenses?Eaton his words?Who woulda thunk that Harvey Hill, the former Claremont Eagle-Times publisher and interim president of Connecticut River Community College, would be the one to hammer the last nail in the Lynch administration's attempt to oust Mark Bodi from the Liquor Commission?Actually, Hill may have done even more damage to the slowly dissolving reputation of House Majority Floor Leader Dan Eaton – the man who supposedly demanded that Bodi return the now-infamous surveillance equipment taken in a raid of a Keene bar.It was Hill who testified at Bodi's removal hearing that Eaton had threatened "a vendetta against the New Hampshire Community College System and that he would get even" after a friend of Eaton's was laid off at the Claremont college."When I called him and informed him of our decision, he was absolutely livid," Hill said. "He said this community college system had been making stupid decisions for years and this was probably the stupidest of all."Not quite the same picture that Eaton painted of himself only a few days earlier, when he told the Executive Council that Bodi — who also insisted that Eaton was attempting to put the fear of Dan in him — was exaggerating, to say the least.Eaton essentially told the councilors he was actually a pussycat.He told them he would never, ever, make a personal threat against a department or agency head, harking back to an interview he had given earlier to the Nashua Telegraph, when he said, "Pressuring department heads is not my style nor how I operate."Republicans, to no one's surprise, are feasting on the discrepancy.Before and afterIt could have been a teachable moment for Senate Minority Leader Peter Bragdon and some of his fellow Republicans when former Democratic presidential candidate John Kerry stopped in town to stump for Paul Hodes.After all, it was Kerry who famously said he was for the war in Iraq before he was against it. The same could be said for Bragdon and the other Republican sponsors of Senate Bill 500 — the early supervised parole law that has since hit the political fan. Especially now that they're calling for repeal of a measure that they wholeheartedly endorsed earlier this year.Pease in our timeSomething else to worry about when it comes to our neighbors to the south.A state-by-state comparison with Massachusetts on New Hampshire's NHeconomy.com Web site contains a list of the usual tax and demographic data, along with what it calls "trivia facts."One of those "facts" should raise concerns, particularly to the good citizens of New Hampshire's Seacoast. For state mottos, the comparison is between New Hampshire's "Live free or die" and Massachusetts' "By the sword we seek pease only under liberty."Pease? No wonder state officials want to make sure that the National Guard is happily ensconced there.F&J TOTE BOARD
Terie Norelli: The Democratic state rep from Portsmouth announces plans to run for a third term as House speaker.
Joe McQuaid: The Union Leader publisher and photographer Bob LaPree spend time in Afghanistan to chronicle the activities of New Hampshire National Guardsmen, a series of articles "made possible in part through the assistance of BAE Systems, Next Step Orthotics and DEKA Research."
Donald Trump: The self-promoting mogul denies being behind a poll of New Hampshire voters asking about a potential presidential run by him.
John McCain: The two-time New Hampshire primary winner says he's got no more presidential runs in his future.
John E. Sununu: The New Hampshire senator joins the advisory board of the bipartisan ONE Vote 2010 campaign, whose mission it is to educate voters, politicians and candidates about eradicating extreme poverty and preventable disease.
Kent Maxwell: The Portsmouth resident is fined $556 — or about $93 a drink — for running out on a tab for five Grateful Dead cocktails and a Sam Adams beer at a city bar.
It's been making the rounds…
• If Sarah Palin called up Kelly Ayotte today to set up a visit to New Hampshire, and if Barack Obama did likewise for John Lynch, which New Hampshire candidate would want the visit less?
• Who would blame Mark Bodi if he were named chairman of Democrats for Stephen?
• It was a dead heat for biggest loser in the Bodi mess, between Dan Eaton and Mike Delaney.
• Pam Walsh, the governor's first-time campaign manager, is in a no-win situation. Either he wins, and it's expected, or he loses and — well, you know the rest.
• John Stephen must have taken a time machine back to the '70s with his insistence on morphing his campaign from a no taxes, help business platform to a law and order one, thanks to his stance on the supervised parole law.
• The National Organization for Marriage and Cornerstone Action really thinks the anti-gay marriage stuff's going to work in New Hampshire?