Fla. case hints at Cabletron 'round-tripping' finance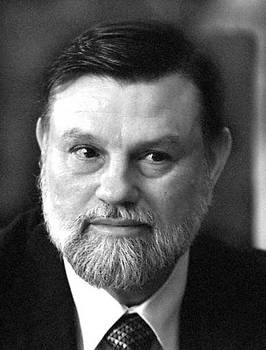 Former Enterasys Networks Chief Executive Henry Fiallo's guilty plea last month on securities fraud charges was the first time an official of the firm has admitted inflating sales by investing in small start-ups that purchased Enterasys products.
But it was not the first time the company engaged in similar behavior.
In fact, the practices date back to Enterasys's predecessor firm, Cabletron Systems, while it was still being run by Gov. Craig Benson, according to the bankruptcy filing of a small Internet company in Palm Beach, Fla.
Cabletron invested millions of dollars in Southern Internet Systems (also known as Southern Internet Services) in January 1999 – six months before Benson left Cabletron — on the condition that it would purchase its products.
Such practices can be perfectly legal if they are legitimate sales properly recorded on the books and disclosed to auditors. But they are the kind of practices that the Securities and Exchange Commission looks at closely to see if they constitute "round-tripping" — using a third party to purchase products they don't even need in order to inflate revenue.
In the Southern Internet case, there are allegations that many of the products the firm purchased weren't even necessary.
"It just smacked like Cabletron used the agreement as a means to report sales," said Philip Harris, an attorney for the bankruptcy trustee. "It looked like Cabletron was shipping product to Southern Internet that wasn't needed. We found boxes and boxes of switches and routers that were still in wrappers."
The bankrupt estate of SIS sued Enterasys partially based on such allegations, and won a $240,000 settlement. In the middle of the whole relationship was Graham J. Morrison, former head of business development at Cabletron, who sat on the SIS board.
Benson appointed Morrison as a commissioner to the state Public Utilities Commission last October.
Morrison said that he can't remember what happened at SIS and was not aware of the legal troubles of Fiallo or other executives that formerly worked for Cabletron's spin-off, Enterasys.
"It was five years ago, and frankly I haven't kept up with Enterasys," Morrison said.
Morrison said that he didn't read local papers in order to shield himself from any bias in his decisions as commissioner. He asked to see the documents related to both, but after they were sent, did not return phone calls by deadline.
Only John Palace, a former SIS board member, would comment on the matter. Palace said he was aware of the tit-for-tat relationship, "but I don't think it was to inflate their (Cabletron's) numbers," he said. However, Palace said he didn't run the day-to-day operations of the company and referred calls to Edwin Ruth, now living in North Carolina.
Ruth would not comment.
"I was not involved in all that. This is history. I don't speak to nobody about it," he said.
Other former SIS officials either could not be contacted or did not return phone calls.
Calls to Governor Benson were referred to Enterasys's attorney, Harvey Wolkoff, who also did not return phone calls by deadline.
Enterasys spokesman Kevin Flanagan would not comment, saying that since the company previously settled with the SEC over fraud charges, "all the legal actions have been directed at individuals that are not currently affiliated with us in any way. We are out of it."
Both Cabletron – the former Rochester-based manufacturer of networking equipment and once New Hampshire's largest employer — and Enterasys, which has since moved out of the state and is less than a tenth of its former size, have invested in numerous small companies that purchase their products.
Perhaps one of the most well-known locally was Vitts Networks, which started in Manchester in 1996 before going bankrupt in 2001.
Cabletron owned about 20 percent of the company, which went on to showcase Cabletron products.
In the case of Vitts, there was no requirement to purchase Cabletron equipment, at least according to Chris Oliver and Greg DeMund, both Cabletron executives who helped launch Vitts.
Mutual arrangements
Tit-for-tat arrangements were part of the allegations that led to Fiallo's guilty plea in September to securities fraud.
Fiallo admitted to conspiring to enable Enterasys to "secretly purchase its own revenue by 'investing' funds in 'investee' companies in return for an equity or debt interest in those companies and the companies' agreements to use the funds to immediately purchase Enterasys products."
Fiallo won't be sentenced until December. He could face as many as five years in prison, although he probably will receive a reduced sentence based on his cooperation in building cases against his alleged co-conspirators.
Numerous other companies have also been brought down in part through round-tripping charges, including Enron, Global Crossing, Qwest and Dynegy.
Mutual arrangements (investments for sales) don't necessarily constitute "round-tripping" – even if the products didn't prove to be necessary, stress prosecutors and investigators, but they would violate the law if the transfer of products are recorded as sales, and the circumstances behind the arrangements are hidden from the auditors.
It is not clear how Cabletron's product transfers to SIS were recorded on the company's books, or if auditors were aware of them. But it is clear, at the very least, that the purchase of Cabletron products by SIS was linked to Cabletron's investment in SIS.
In an agreement dated Jan. 31, 1999, Cabletron acquired 2 million shares of Southern Internet Systems preferred stock in exchange for $5 million in credits to purchase Cabletron product at a discounted rate. Not only were these credits only good for Cabletron products, but SIS had to use other money to purchase Cabletron products, even if the price was as much as 5 percent higher than a competitor's products.
Benson resigned as CEO of Cabletron on June 3 of that year.
Another deal followed on Jan. 18, 2000, when SIS transferred to Cabletron a $1,450,000 promissory note, convertible to shares of SIS's stock, in exchange for $1.2 million of discounted product and $250,000 in cash.
SIS went bankrupt on Sept. 8, 2000. Two years later, the bankruptcy trustee sued Enterasys – Cabletron's successor company — for more than half a million dollars based on the expert testimony of an accountant — Alan R. Barbee.
Cabletron had delivered some $6 million worth of equipment, but SIS officials said that a lot of the equipment had to be returned because it was "previously used or rebuilt or simply didn't work," and that the equipment was sold not at a discount but at above market prices.
Barbee didn't know first hand the answer to the key question — whether Cabletron booked the product transfer as sales, "but I would assume that they had. The debtor was receiving invoices. These figures are based on Cabletron sales invoices. These were payments to buy products."
The whole relationship seemed kind of suspicious, said bankruptcy trustee Deborah C. Menotte.
"There were credits going back, and it seemed that Cabletron wanted to increase its sales. Let us ship you merchandise and you can ship it back," she said.
By the time the bankruptcy trustee filed the suits, Cabletron had split into Enterasys and Riverstone, and the spin-offs became the targets of the suits, which were settled in June 2003 for $240,000.
Meanwhile, the SEC and U.S. attorney's criminal investigation into fraud at Enterasys is continuing. Neither would comment on whether the investigation included or would include Cabletron's relation with Southern Internet Systems. Nor would they comment on how far back, or how high up, the investigation would go.