Five startups make the final cut for TechOut 2014
Finalists will vie for $100,000 in prize money at third annual event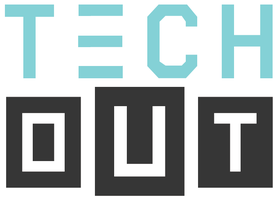 Five New Hampshire startups have been named finalists in the TechOut 2014 competition, which provides $100,000 to entrepreneurs with the most viable plans to develop and market their new technology products or solutions.
The companies will compete in the final round beginning at 5:30 p.m., Thursday, Oct. 2, at Dyn, 150 Dow St. in the Manchester Millyard. The event includes live pitches from the finalists, networking, food and beverages.
The event is presented by the New Hampshire High Tech Council and Alpha Loft, formerly abiHUB.
The five finalists are:
• Attic Gem/gemr of Hampton, an online buying and selling platform where users post photos of collectibles to gain knowledge of their history and value from a community of experts and enthusiasts who share a passion for collectibles and antiques
• Apply Kit of Manchester, which helps students discover, apply to and get into colleges while helping the colleges attract applicants who are a good fit
• SwitchNote of Manchester, a collaborative study platform that rewards students for uploading and sharing their notes with classmates
• UConnect of Manchester, a service for higher education career services to help college students everywhere transition to careers
• VidFall of Manchester, a competitive auction website where prices fall as users watch sponsored videos
"We have a very strong pool of finalists for this year's TechOut competition," said Matt Cookson, executive director of the NHHTC. "It's really exciting to recognize these startups, many of which are brand new to us and our tech ecosystem."
The competition is open to startups that have been in business for fewer than three years, raised less than $250,000 in funding and have less than $250,000 in revenue. The competition awards $100,000 in prize money each year: first place receives $50,000, second place $30,000 and third place $20,000.
At the public event on October 2, a panel of judges will select the first- and second-place winners, while the third-place winner will be decided by the audience the night of the event.
Lead sponsor for the 2014 TechOut competition is Borealis Ventures. Other sponsors are: BerryDunn; Centrix Bank; Cook, Little, Rosenblatt & Manson; Credit Suisse; Dunn Rush & Co; Dyn; Holloway Motor Cars; Entrepreneur Fund NH (NH Charitable Foundation); Hypertherm; FairPoint Communications and Wasabi Ventures. The TechOut Media Sponsor is New Hampshire Business Review.
For more information or to register to attend this year's competition, visit NHHTC.org or alphaloft.org.