Five NH self-storage properties sold for $28.8 million
235,000 square feet and 1,900 units change hands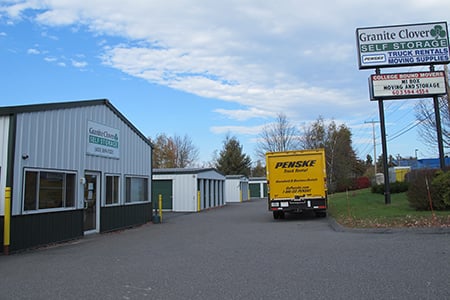 Five New Hampshire properties that collectively use the name Granite Clover Self-Storage have been sold to National Storage Affiliates Trust for $28.8 million.
The deal, which involves a total of about 235,000 rentable square feet with approximately 1,900 self-storage units, is being billed as the largest all-New Hampshire self-storage portfolio sold in southern New Hampshire in the last 20 years. The properties are located in Amherst, Nashua, Londonderry, Derry and Pembroke.
Joseph Mendola, senior vice president of NAI Norwood Group, who represents the Argus Self-Storage Sales Network in Northern New England, represented the seller in the transaction and assisted the buyer.
Mendola also recently represented the seller in the sale of Dover, Bow, Somersworth and Wakefield properties to Optivest Properties Inc.
According to Mendola, self-storage properties have been "a very favorable asset class to own," partly because of the change in demographics and the shift toward rental housing.