Five finalists picked for Seacoast Start-Up Competition
Popzup, Trigger Devil, Hive Battery, GeoQuiz and Awato to vie in Rochester event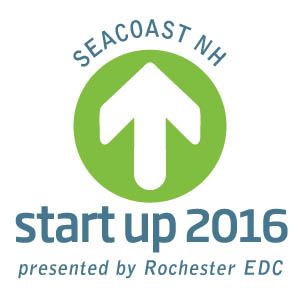 Five finalists have been chosen to compete in the Nov. 2 Seacoast Start-Up Competition, sponsored by the Rochester Economic Development Department.
According to Rochester Economic Development Specialist Jennifer Marsh, 19 startups applied to take part in the competition. The five finalists are:
• Popzup, which is developing a line of non-GMO and gluten-free popcorn products.
• Trigger Devil, which makes trigger stops for video game controllers.
• Hive Battery, which is working on improving the manufacturing process of lithium ion batteries, with the goal of reducing their cost.
• GeoQuiz, an app that aims to engage family and friends during travel.
• Awato, an online platform that automates academic and career counseling for colleges.
The competition gives new businesses a chance to compete for cash and in-kind prizes during the "Shark Tank"-style public forum, and to get feedback from experienced business professionals.
The fourth annual competition runs from 5 to 8 p.m. Wednesday, Nov. 2, in the Strafford Room of the Frisbie Memorial Hospital conference center, located 11 Whitehall Rd., Rochester.
For more information, visit seacoastnhstartup.com.