Five finalists named for $100,000 TechOut competition
Oct. 5 event to feature live pitches from startups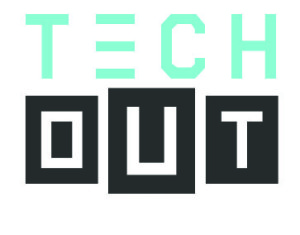 Five finalists have been selected for TechOut 2016, New Hampshire's largest tech startup competition with a $100,000 prize at stake.
The winners will be selected at an event beginning at 5:30 p.m. Wednesday, Oct. 5. TechOut features live pitches from the finalists and an unveiling of the three winners. The third-place winner is selected through a real-time audience vote.
The finalists are:
• Awato, presented by CEO and co-founder Matthew Guruge, an online platform that automates academic and career counseling for colleges.
• Forcivity, presented by CEO and co-founder Steve Baines, a cloud-based data reporting and access platform that makes the once impossible tasks of Salesforce.com users possible.
• Heat Oracle, presented by founders Louis Trebaol and Greg Hovagim, an Internet of Things technology platform that creates an intelligent and efficient heating fuel ecosystem through monitoring heating oil consumption and marketplace price.
• KudosWall, presented by CEO Jag Vootkur and founding team member Nikhil, a social platform and an automatic portfolio builder that makes it easy to keep track of the talents, experiences and proudest moments of students. KudosWall can be used for college applications, resumés or scholarships, and is a growing K-12 community.
• Near Field Magnetics Inc., presented by CEO and co-founder Dave McManus, an Internet of Things sensor company whose sensors allow for data collection in radio frequency hostile environments where traditional wireless sensors fail.
TechOut is a partnership between the NH High Tech Council and Alpha Loft that identifies entrepreneurs with viable plans to develop and market new technology products and funds them through investment capital awards of $100,000 a year.
"Our goal is to pack the house with current and future entrepreneurs," said Matt Cookson, executive director of the council.
TechOut is open to startups that have been in business for fewer than five years, raised less than $250,000 in funding and have less than $250,000 in revenue. The competition awards $100,000 in investment funds each year: first place receives $50,000, second place $30,000 and third place $20,000.
Cost to attend the event is $10 for members, $5 for students and $15 others. For more information or to register, visit NHHTC.org.