Five finalists make the cut for 2018 TechOut competition
In addition to capital investment, the first-place winner will receive free office space on Elm Street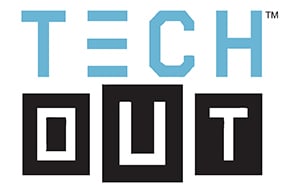 Five finalists have been selected by an esteemed panel of judges to compete for up to $300,000 in investment capital prizes and free office space at New Hampshire Tech Alliance's 2018 TechOut competition on Thursday, Nov. 15. The event, which includes live pitches from the finalists, an unveiling of the winners, networking and refreshments, will run from 5:30 to 7:30 p.m. at Oracle + Dyn in Manchester.
More than one company may receive capital investment funding awards, and this year the first-place winner will receive up to 4,000 square feet of office space on Elm Street in Manchester as well as design services donated by Brady Sullivan Properties. Investment capital awards are made by Mill Works Fund II, a partnership among New Hampshire investors and the New Hampshire Business Finance Authority.
"The quality of applicants for this year's TechOut competition illustrates a picture of the strength of the innovative and entrepreneurial ecosystem in New Hampshire," said Pete Lachance, co-chair of the Alliance's TechOut Committee and member of the board of directors. "We are eagerly anticipating hearing the finalists present at the TechOut event on Nov. 15, where presenters will explain and demonstrate their great ideas, meet investors and others in the industry, and learn more about what New Hampshire's entrepreneurial ecosystem is all about."
The finalists for this year's TechOut competition are:
Aisling Organics, presented by CEO Krysta Lewis, is an organic cosmetics company that is a high-performance, safe alternative to conventional cosmetics. The company's product is formulated with crushed plants and herbs, which makes it last longer on the face and enables the company to offer brighter pigments.
Cyborg, presented by Founder and CEO Tim Near, provides a voice-activated, gamified, mobile fitness platform equipped with an artificially intelligent activity assistant. The platform uses a score and biometrics to create customized fitness plans.
Nolen Ortho, presented by Founder and CEO Darren Nolen, develops next-generation tissue repair material using controlled activation technology. The company produces a synthetic bone graft that hardens after implantation, bonding to adjacent tissue, possessing a micro-structure mimicking native bone, and encouraging cell ingrowth, slowly resorbing and remodeling into new, healthy bone.
TendoNova Corporation, presented by CEO Roy Wallen, has created the Ocelot system, a novel medical technology that addresses chronic tendon pain at lower costs in clinical and office-based settings. The company's technology meets the needs of physicians, payers and patients by improving clinical outcomes, improving patient experience, decreased cost of care and improved physician experience.
VentriFlo (Design Mentor, Inc.), presented by President Doug Vincent, has created a novel blood pump that delivers physiologic flow to achieve superior outcomes and reduce costs for both patients and hospitals. The company's pump delivers a life-like pulse, which improves blood flow to organs.
The event is $15 for Alliance members, $20 for non-members and $10 for students. Tickets are available here or by calling 603-935-8951.