Fishing for answers in SNL's casting quandary
Do you, as 'Saturday Night Live' did for so many years, rely on the same talent sources again and again?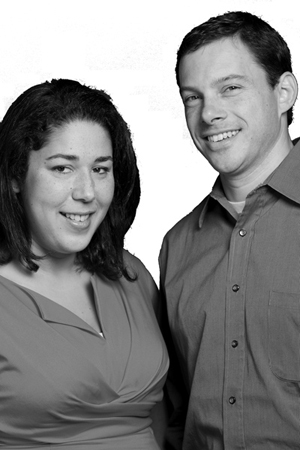 When "Saturday Night Live" announced this season's new cast members, Kenan Thompson announced the end of his cross-dressing days.
Thompson, now SNL's most senior cast member, has been on the show since 2003. The last year he had an African-American castmate was Maya Rudolph's final season in 2007. Since then, Thompson has portrayed Whoopi Goldberg, Oprah and Maya Angelou, among many African-American women.
But when this season's cast was announced, with no black women once again, Thompson decided he'd had enough.
Though he was lauded for taking this stance, the applause was drowned out by reaction to his assessment of the source of the problem. "It's just a tough part of the business," Thompson told TV Guide. "Like in auditions, they just never find [black comediennes] that are ready."
Lorne Michaels, SNL's longtime producer, told the Associated Press, "It's not like it's not a priority for us. It will happen. I'm sure it will happen." He added that it's important that candidates be ready. "You don't do anyone a favor if they're not ready," he said.
While some thought this situation much ado about nothing, or political correctness gone awry, it raises two interesting questions: Why does it matter if SNL has a diverse cast? And if it does matter, how should they fix the problem?
First, it's tough to lampoon the First Lady — or any number of major public figures who happen to be black women — when you have no black women in your cast, and the two black men in the cast refuse to dress in drag (Jay Pharoah joined Thompson's boycott).
A mostly monochrome cast limits the range of comedy SNL can tackle. The show acknowledged this when Kerry Washington hosted shortly after the casting controversy made headlines. The opening sketch featured Washington as Michelle Obama, talking to Barack in the Oval Office. Then Oprah came to visit, so Washington raced offstage, returning as Oprah. When Beyoncé knocked, a statement scrolled on the screen apologizing to Washington for making her change so many times. Then the door to the Oval Office opened, and in walked six SNL cast members, all portraying Matthew McConaughey.
Fixing the problem
Your organization may not need to portray Michelle Obama and Oprah and Beyoncé all in one scene. But American culture is increasingly diverse, meaning your customers – current and potential – are becoming more diverse too. If your workforce is homogeneous, you're limiting the range of ideas, perspectives and skills that can help you serve these customers and achieve your mission, today and into the future.
Of course, in New Hampshire, we often hear a refrain similar to Thompson's: The state is so small. The pool of candidates is limited. When we're hiring, we just never find diverse candidates who are ready.
So how do you fix the problem?
On the surface, this seems like a pipeline problem. But we think this is actually a fishing problem.
SNL has traditionally gone fishing for talent in a few deep, reliable fishing spots: Second City in Chicago, the Groundlings in Los Angeles and the Upright Citizens Brigade in New York. Considering the talent that's been fished from those ponds, it's no wonder the SNL fishermen keep going back.
But if you fish where you've always fished, you'll catch what you've always caught.
In January, SNL added African-American actress Sasheer Zamata as a late addition to the cast. She came from a new fishing hole: a casting call specifically for women of color. Before the auditions, they also held an event that gave concrete audition tips to interested talent. This gave SNL deeper knowledge of the talent pool, and gave motivated audition candidates practical tips to help their efforts.
This is a great first step. But if SNL wants to close its diversity gap, not only with featured players but also writers and other talent, it needs to keep exploring new fishing holes. Not every one will produce great catches, naturally, but the more adventurous the fishermen, the more likely they are to come home with a great catch from a place they wouldn't have expected.
Your organization can do the same. Consider your current hiring process. Do you rely on the same talent sources again and again? Try new places, and think about ways to help potential hires who might not come from the regular fishing holes prepare to succeed in your hiring process.
After all, in a state where you need an ice auger to catch anything four months out of the year, just finding a few new places to fish should be a piece of cake.
Loretta L.C. Brady, an associate professor of psychology at Saint Anselm College and principal of BDS Insight, can be reached at loretta@bdsinsight.com. Eric Ratinoff, principal of The Mouse and the Elephant, can be reached at eric@mouseandelephant.com. Learn more about diversity and inclusion by connecting with A Seat at the Table on Facebook.