Fisher Cats manager assesses team's '05 prospects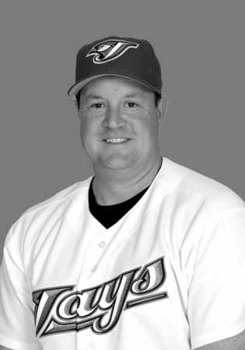 New Hampshire Fisher Cats Manager Mike Basso came close to the major leagues as a Triple-A catcher for the San Diego Padres and may yet make the "show" as a manager or coach in the Toronto Blue Jays organization. But the 40-year-old skipper told the New Hampshire Business Review that in baseball, the big leagues are a moveable feast.
"Obviously, we all want to get to the big leagues," Basso said, "but I'm in no hurry. I'm having a great time doing what I'm doing. And the kids like having their dad as the manager." So there seems to be no hoped-for "timetable" for Basso's climb to the heights. "Every year is my big league year," he said.
For now, he's focused on helping young players move on up from the Double-A level and play some winning baseball along the way. The roster still wasn't set for the reigning Eastern League champions when Basso spoke by phone from Florida, but he was confident the club he would end up with would be able to do a most respectable job in defending the league crown.
"It'll be a fundamentally sound team with good pitching and guys who can get the bat on the ball pretty well also," he said.
So far they've been doing it without a hitting coach at the Double-A level.
Former Boston Red Sox infielder John Valentin quit the team, reportedly for personal reasons, shortly before spring training and not long after being hired as Fisher Cats batting instructor.
As manager, Basso works with hitters, pitchers and catchers, makes all the pitching changes and calls the offensive plays, managing from the third-base coach's box when the Fisher Cats are at bat. Though he answers directly to Dick Scott, Blue Jays director of player development, the Pearland, Texas, resident will still be the man in charge, in the dugout and between the white lines, from opening pitch to final out in the 142 games the Fisher Cats will play in this year.
"I just try to be myself," he said when asked about his managerial style. "If it's good enough, it's good enough. And if it's not good enough, it's still good enough, 'cause I'm in charge."