First Colebrook stresses 'personalized approach'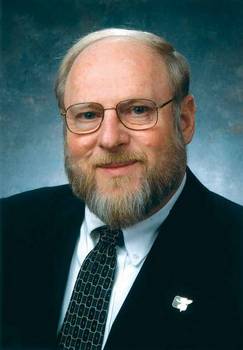 A decade ago, most small-business borrowers in New Hampshire knew their loan officers and probably the senior officers at their banks by their first names. They developed a working relationship with their banks as their businesses grew.
But too often, those valuable long-term business relationships have been lost through bank consolidations, eliminating staff that served local markets. The consolidation of many small banks into a few large ones has left small commercial borrowers with few banks able and willing to serve their needs. The big banks often do not retain commercial lending operations or commercial lenders in communities that once enjoyed these services. Filling that niche is what has led to the growth of First Colebrook Bank.
"At First Colebrook Bank, we take a personalized approach to community banking," says Jim Tibbetts, president and CEO. "It's all about taking an active role in the community and getting to know our customers. We are very supportive of the local business community. Local involvement is something that all of us at First Colebrook Bank take seriously. As a New Hampshire-owned community bank, we believe in a real sense of local community spirit."
Independent small businesses across the state have come to find a true friend in First Colebrook Bank. "We take the time to understand the specific needs of individual small businesses and have the resources and commitment to respond quickly," explains Loyd Dollins, executive vice president and chief operating officer. "We have an exceptional team of small-business professionals with a great deal of experience in working with businesses across the state. This includes a comprehensive understanding of federal, state and regional resources to make business funding possible."
Dollins points out that First Colebrook Bank has been recognized by the SBA as a leading bank for small business in New Hampshire. "And our entire small-business team has been very well-known in the banking community for many years. We're fortunate to have an exceptional group of people that really understands the needs of small businesses and care about what local businesses want from their bank."
And, says Dollins, First Colebrook provides quick answers on loan applications. "All decisions are made right here in New Hampshire, which speeds up the process and improves all forms of customer service and communications considerably."
With so many financial institutions in the marketplace, First Colebrook Bank "is the refreshing alternative for small-business financial needs," he says. "We are a different kind of bank. It's our community philosophy, our dedication to the needs of individual customers and support of small businesses that makes 'The Moose Bank' a favorite for New Hampshire businesses."