Fewer homes driving up value, homebuyer urgency
Zillow reports average of just 78 days on the market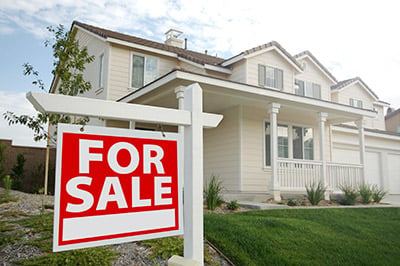 Tight home inventory nationwide is prompting homebuyers to act with more urgency.
According to Zillow's June Real Estate Market Reports, homes are selling an average of a week faster than a year ago, closing after 78 days on the market – often pending after just one month of being listed.
In 2010, homes took an average of five months to sell, however the supply of homes for sale is nearly 5 percent lower than a year ago, and 38 percent lower than its peak in 2011.
Pittsburgh, Philadelphia and Charlotte, N.C. saw the biggest change among the largest U.S. metros, dropping the average homebuyer time by at least two weeks.
"Homes are selling faster than ever as the home shopping season hits its peak," said Zillow Chief Economist Dr. Svenja Gudell. "If you're looking for a home, be prepared to move quickly. Adding to this difficult buying environment is low inventory – there simply aren't many homes to choose from. And while this looks like a good time to be a seller, potential move-up buyers may hesitate to list their homes and become buyers. Until the supply increases, it will remain a tough market to find a home."
The limited supply is also driving up home values. The average U.S. home is worth $187,000, a 5.4 percent increase from June 2015. Home values have been increasing at 5 percent or faster on an annual basis for the past eight months, according to Zillow.
However, rents are growing at the slowest pace in nearly two years, up 2.6 percent to a Zillow Rent Index of $1,409.