FERC commissioner to speak at NH Energy Summit
Oct. 3 conference also features panel discussions on regional issues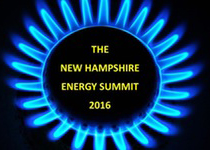 Commissioner Cheryl LaFleur of the Federal Energy Regulatory Commission will be the keynote speaker at this year's NH Energy Summit, which will be held Oct. 3 in Concord.
LaFleur, who was first nominated to FERC in 2010, was confirmed for a second term in 2014. She served as acting chairman of the commission and later as chairman from November 2013 to April 2015.
The summit will also include panel discussions, featuring experts from the energy field, on several topics, including
• A discussion of next steps in addressing the natural gas needs in the New England region
• The changing regulatory arena for electric transmission and how pricing, siting and competition are changing this sometimes sleepy portion of the electric bill
• A deep dive into key sustainable energy developments at the NH Public Utilities Commission.
In addition, leading candidates for statewide office have been invited to present their view on energy issues to the summit.
The 2016 NH Energy Summit will be held from 8:30 to 12:30 p.m. Monday, Oct. 3, at the Holiday Inn in Concord. To register, visit eventbrite.com.