Federal agency backs union in Job Corps Center complaint
Building Trades Council says it's 'vindicated' by wage ruling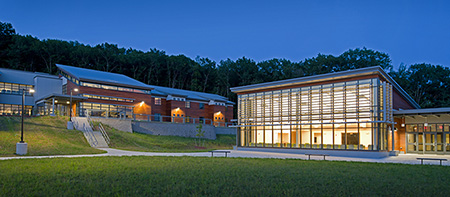 The NH Building and Construction Trades Council is saying it has been "vindicated" by a recent U.S. Labor Department ruling that some workers were wrongly compensated in the construction of the Manchester Job Corps Center.
The agency said that some subcontractors were wrongly allowed to forego the pay requirements of the federal Davis Bacon Act.
The council, which filed its complaint in 2015 to the DOL's Wage and Hour Division, charged that a so-called "wage determination" had been improperly applied, which allowed the contractor to potentially pay workers less than they would have under Davis Bacon.
The Wage and Hour Division issued its ruling on Jan. 5., saying that workers involved in site preparation work may have been wrongly compensated under federal rules.
When the Job Corps Center was initially put out to bid, the Building Trades Council and other labor groups had called for establishment of a Project Labor Agreement would require union workers for the job.
It was later reissued without the union requirement, which dropped the cost by over $6 million. But after a lobbying effort that included then-U.S. Sen. Kelly Ayotte and then-U.S. Rep. Frank Guinta, the requirement was removed.
"We feel vindicated, but we're angry this had to happen," said New Hampshire Building Trades President Steve Burk, who added that his union "fought for years to try to ensure the Job Corps Center construction project benefited local workers. We knew that workers would get the short end of the stick when the project went forward without a Project Labor Agreement. As it turned out, wage protections were weakened after the PLA was removed, and it took this ruling to prove that."