Factors to consider when choosing a training program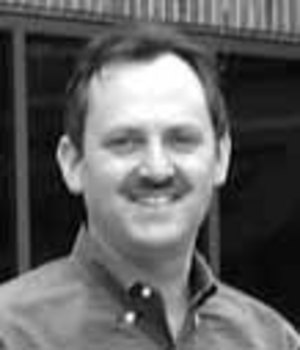 Comprehensive and continuous training is as important to a corporation of any size as other fundamental needs. Over a seven-year period I've directed programs, in which more than 10,000 people have participated regarding the use and maintenance of CRM (customer relationship management) software. What I've observed and advise is applicable to nearly any systems training endeavor.
In the past few years there have been considerable technology related advancements influencing how training is provided — specifically Web-based training. However, classroom training is still a crucial component of a successful training program.
There are a variety of options available to train people in many disciplines, especially in sales, marketing and customer service.
For example, in training with CRM software they may include Web-based training, instructor-led Web-based training, CD-based training and classroom training. Each format meets a different need for each environment.
• Web-based training (eLearning) is usually self-paced and allows end-users to participate in training anywhere, as long as they have an Internet connection. The training can be designed to include testing and provide progress reports to management on each participant.
eLearning can be an effective way to provide consistent training to remote users and a way to provide continuous product enhancement training. The disadvantage of Web-based training is that the courses tend to be rigid and very expensive to develop. It also can be used as a supplement to other training methods, including a prerequisite course prior to a classroom session or perhaps a system update, without having to organize a classroom training session.
• Instructor-led Web-based training is a desirable way to provide training for remote users led by an instructor via the Internet and telephone conference at predetermined times. This form allows participants to take training at whatever location is convenient — all that is needed is an Internet connection and a telephone. This form of training allows interaction between the participants and trainer. It is the next best thing to classroom training, allowing for interaction and discussion among the participants.
• CD-based training provides the material on a CD. The advantages include self-paced training on one's own individual computer without the need for Internet connectivity. Initial development cost is very expensive and will require updating, as modifications are made to the system. It can be used as a supplemental training method for entry-level users.
• Although the cost of having all of the personnel being trained at a centralized classroom training location can be costly, the human interaction and discussion is as important as the technical aspects of learning a new system. It is advisable that companies provide a specialist — a CRM advocate, for example, if CRM is being trained — to participate in each session in order to share best practices and build excitement and momentum for the system that's being taught.
This also presents an opportunity to gather requests and requirements for the next phase of developing, enhancing and deploying the system.
Once a cost analysis is conducted and the results of each method of training is determined, it is recommended that "extra points" be given to classroom training. It is impossible to duplicate the interaction between the attendees of a classroom and the instructor. That give-and-take allows each trainee to participate in questions and discussion and to work through process and technical issues that come up in a classroom environment. One question can generate another question, resulting in discussions and the development and fine-tuning of processes and procedures on how a system will be used.
Without a doubt, the other types of training provide an organization with important alternatives, but there is still very high value in the human interaction of a classroom setting. nhbr
Sidney C. Lejfer is president of Harvest Solutions, a customer relationship management consulting and training organization and a featured writer and speaker on the benefits of CRM technology. For further information, call 781-530-3736, e-mail slejfer@harvestsolutions.net, or visit harvestsolutions.net.