Ex-USA Springs president defends himself
'We are not guilty of anything. We have been majorly defrauded here'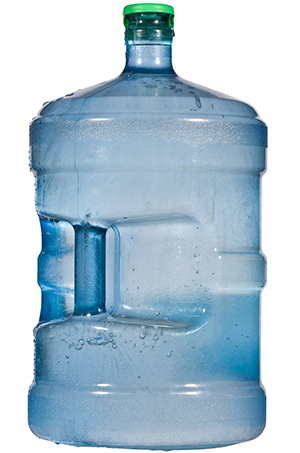 Francesco Rotondo, former president of the bankrupt USA Springs, is innocent of any fraudulent transfers and the bankruptcy trustee should be going after the perpetrators of a fraud – the Swiss company that swindled $1.2 million out of the defunct bottled water company and the bankruptcy professionals that let it happened.
"We are not guilty of anything," writes Rotondo in his reply to a lawsuit filed against him by the trustee. "We have been majorly defrauded here, and this case should be dismissed due to negligence, malpractice and ignorance!!"
The trustee's lawsuit, filed early last month, revises a 2010 creditor lawsuit that claims USA Springs board members and insiders like Rotondo personally benefited from an $8.4 million loan that they knew or should have known the company could not pay back.
The company had been attempting to build a plant in Nottingham to bottle about 300,000 gallons of groundwater a day and sell it overseas, but it ran up against local residents who claimed that there wouldn't be enough water for their own wells.
The permit fight cost millions of dollars, and USA Springs filed for bankruptcy in 2008, leaving the plant only partially finished, as it tried to obtain enough financing to continue.
Those attempts at financing failed in spectacular fashion. One of the firm's would-be financiers – the Swiss company Malom Group — walked off with $1.2 million in investors' money after promising to grant a $60 million loan. Swiss authorities are now investigating whether Malom was involved in a multimillion-dollar international fraud scheme. The bankruptcy court granted the trustee for USA Springs a $60 million judgment against Malom, and other investors who allege Malom defrauded them are also demanding compensation.
The trustee's suit alleges USA Springs transferred some $2.6 million of the $8.4 million in proceeds received from a loan made in 2007 by Roswell Commercial Mortgage for dubious "mortgage and loan payoffs" to shareholders, insiders and lenders to the debtor.
At the time, said the lawsuit, the company was basically insolvent, with no income, no money and a property that was over-appraised and already mortgaged to the hilt.
Rotondo himself consistently drew $11,000 a month in salary and expenses from the company, says the suit, but after the loan he wrote himself two checks for $50,000 apiece. He, along with other board members, are also faulted for checks to other insiders.
But Rotondo says he did "not take a penny" of the loan money. The company already had $74,702, he writes.
"The money I took was my own $50,000, and that was my business and no one else's business," he writes.
He adds that the lender vetted every payment, as well as previous mortgages, but the various professionals never really vetted the Malom loan, yet now a number of them are still involved in the case.
"The lawyers have even surpassed Einstein today by having figured out the true law of perpetuating themselves," writes Rotondo.