Ex-employee: 'You got the wrong people in jail'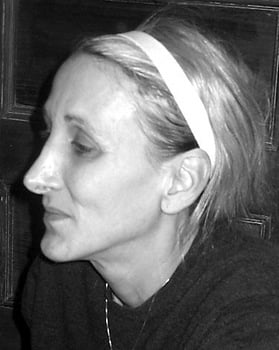 Michelle Winder, the woman who implicated Cabletron Systems founder and then sitting Gov. Craig Benson to the U.S. attorney's office in September of 2004, was targeted herself by that very office five months later.
Winder, who said that Benson told her in his office to participate in a sham transaction to inflate the then Rochester-based firm's revenue, claims she told Assistant U.S. Attorney Robert Morse, "You got the wrong people in jail. You need to go after Benson. You need to go after [former Cabletron chief financial officer David] Kirkpatrick. They are the ones who are the masterminds. Who do you think taught all the people you are prosecuting how to do this?"
But Morse, said Winder, was more interested in going after her. Morse never charged Benson with a crime, but he did charge Winder with tax evasion.
(Kirkpatrick has never been charged criminally, but is one of 10 defendants along with Benson's successor as Cabletron CEO Piyush Patel, named in a civil suit by the Securities and Exchange Commission's Denver office about inflating revenue at Cabletron, and its spinoff, Enterasys Networks.)
Eight former Enterasys executives went to jail for using sham transactions to inflate revenue, including Enterasys's former chief financial officer, Robert Gagalis, who is now serving an 11-1/2 year federal prison sentence.
In a recent filing Gagalis' lawyers charge that Morse's boss — U.S. Attorney Tom Colantuono —steered the investigation away from Benson. As evidence, they presented an FBI summary of Winder's 2004 interview, which says Benson was involved in a bogus sale to ensure that Cabletron could make its numbers.
On Oct. 31, Winder reiterated those charges in greater detail to NHBR. In the kitchen of her New Castle home, she insisted that she was "blackballed because of Benson" by the U.S. attorney's office.
Both Colantuono and Morse have declined comment. Benson's attorney has dismissed the charge that Benson was involved in fraud as both false and "ridiculous."
Final Mile
Winder served as comptroller and CFO of Final Mile Communications, a small spinoff of Cabletron that was incorporated in July 1999, about a month after Benson resigned as chief executive of Cabletron, once the largest employer in New Hampshire.
According to the FBI report, Benson helped form Final Mile, which was 51 percent owned by Cabletron, and which employed as many as 125 people.
Winder worked at Final Mile as it moved out of Cabletron's Rochester complex and began paying its own bills to become an independent company. During this time, Benson and Kirkpatrick were heavily involved in the start up the company, which was made up nearly of all Cabletron employees.
It was run on a day-to-day basis by David Hussey, who Winder said frequently checked in with Benson and Kirkpatrick. According to the FBI report, Winder said Hussey -— a major stockholder in Final Mile — "never made any decisions without consulting with Benson." (Voice mail messages for Hussey, left at his Alton home, were not returned.)
Final Mile, said Winder, used Cabletron products, but it did not resell them. So Winder said she was surprised when she one day saw a pile of unfamiliar Cabletron merchandise that she never ordered.
"I didn't know what they were. They were a pallet of this product. It wasn't something we would sell," she said, saying she thought, "What the heck is all this?"
She said she had to repeatedly move it because it was in the way, and she even sent Cabletron a bill for storage.
"This was Cabletron being Cabletron," she said attributing the remark to a warehouse worker. "Sticking product somewhere to sell and that's when you hear all the stories. This went on for years. It wasn't new."
About the same time, she asked during a meeting with Hussey and Kirkpatrick in Kirkpatrick's Cabletron office, "Why are you trying to give us product that we don't sell?"
Kirkpatrick allegedly replied, "I talked to Craig [Benson] about this. This is what he wants done. Let's get it done."
When she later asked the same question of Benson himself in his Portsmouth office, she said that he "looked over to Hussey and just was rolling his eyes, like, 'Who the hell is this woman even talking to me?'"
She said that Benson promised that Cabletron would give Final Mile marketing funds (a percentage of the sale) for selling the product.
"Just take the product," she says Benson told her.
Benson allegedly told her to work with Gayle Spence, an assistant to the president of then-Enterasys chief executive Enrique Fiallo. Both later pleaded guilty to participating in a conspiracy concerning involving fraudulent transactions at Enterasys and received reduced sentences in exchange for their cooperation.
Hussey later allegedly told Winder that Benson was "not impressed" because she wasn't a "team player" and was not "CFO material."
One day, Hussey told her to fire her clerk for "disrespecting me." The clerk told Winder (and later told the FBI and NHBR) that Hussey wanted him to sign a purchase order for $1 million in Cabletron products without telling Winder, and he had initially refused. Winder said she reluctantly fired the clerk on threat of being fired herself, but said the purchase order was deleted from her system so she didn't think more about it until an auditor from the accounting firm auditing Enterasys asked her about the $1 million in invoices.
Winder said she told Hussey, "You told me not to worry about the product and now we owe a million dollars. Are you kidding me?"
Hussey allegedly called Kirkpatrick and Benson on speakerphone and, according to the FBI summary of her interview, one of them told Winder "not to worry about it. They said it was probably Gayle Spence trying to make her numbers."
Winder told NHBR she still didn't remember which person said it, "but whoever said, the other one didn't disagree. Let's put it that way."
Later, according to the FBI report, Hussey, after testifying before the SEC in its securities fraud investigation involving Cabletron and Enterasys, allegedly told Kirkpatrick that he covered for "you guys," that Craig Benson had nothing to worry about, and Kirkpatrick allegedly laughed in response.
Morse wasn't interested in Benson or Kirkpatrick, Winder said. Instead, she said, Morse slid the $1 million purchase order signed by her clerk across the table. When Winder said that it was the first time she saw it, he slid across an e-mail allegedly written by her, asking about $100,000 in marketing funds that Final Mile would receive for selling that $1 million worth of product.
Winder said she never sent that e-mail, and said she later proved to them that she was on a plane to her 20th high school reunion when it was being sent from her computer in Rochester. But at the time, she said "I put my hands on my face and started crying. These people are trying to ruin my life."
And then came the aforementioned outburst about Benson.
Winder was bitter about Benson for other reasons. Final Mile shut it doors in November 2002 and filed for bankruptcy in April 2003, a victim of the high-tech bust. She said that she tried to get people jobs, without any assistance from Hussey or Benson.
Winder also had a reason to be afraid of Morse. He had recently been assigned to her tax evasion case.
Winder said that — due to personal problems and a mix-up with her accountant — she didn't end up paying taxes on more than $300,000 of income she got in 1999 for her share of the sale of an unrelated business, Axiom Consulting. She said she offered to pay the taxes and whatever penalty was assessed, but the matter just didn't go away.
In November 2001, she received a summons from the criminal investigation division of the Internal Revenue Service and by November 2003 the U.S. attorney's office became involved. By the time her interview came around, the case had been assigned to Morse, whom she first met — she said — at the FBI interview concerning Final Mile
"Is this what this is about?" she said she told Morse. "To talk to you about Craig Benson? I would have told you without this."
She said Morse told her it was "interesting" that he saw her name on this memo, and then saw that she was being investigated for tax evasion. Winder said she interpreted that remark to mean that Morse wanted the case to hold over her head to cooperate with the Enterasys investigation.
In February 2005, Morse charged Winder with avoiding $71,000 in 1999 income taxes. At the end of March of that year, Winder reached a plea agreement with Morse but sentencing was delayed according to sealed motion filed in June because of an "active investigation," wrote Morse.
In October 2005, Winder was sentenced to three years probation and a $100 fine. She said that she lost her job at a local college the day her conviction hit the papers and for a while, she had to go on welfare.
To this day, she's not sure whether criminal charges were pursued against her to protect Benson and others or to incriminate them. But she said she thinks there is some connection between the two prosecutions.
"My name is in the mud and I was blackballed because of Benson," she said. "I wrote him when he was governor and all I got was a canned response from his office. Nobody wants to talk about him. No wonder. Look what happened to me."
But Benson's attorney, Harvey J. Wolkoff, said Winder is "making things up" to retaliate against Benson because he refused to help her financially when she was "down in her luck."
He said that the Securities and Exchange Commission in Denver investigated her claims. "Benson's name didn't even come up" in the report, he said, and the "Final Mile transaction isn't even mentioned." He also noted that the FBI report didn't mention a meeting in Benson's office.
"Is her memory better now than five years ago?" he asked.- BOB SANDERS