Ex-Army captain to keynote next TechWomen breakfast
Dawn Zebuhr to discuss 'Bringing female strengths to male-dominated industries'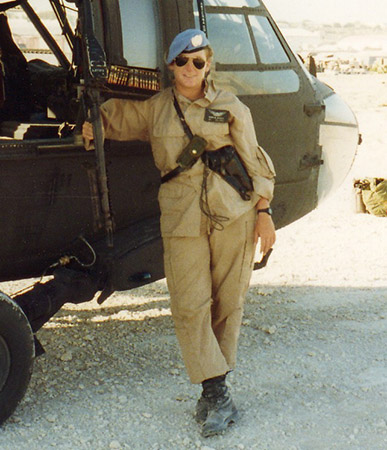 Dawn Zebuhr, a former U.S. Army captain and the current director of human resources and customer experience for the Girl Scouts of the Green and White Mountains, will speak on "Bringing Female Strengths to Traditionally Male Dominated Positions and Industries" at the next TechWomen Power Breakfast.
The event will run from 7:30 to 9 a.m. Wednesday, Nov. 11, at the Manchester Country Club in Bedford.
Zebuhr started her military career in the ROTC program at Lafayette College in Easton, Pa. After receiving her commission in the Army Aviation Branch, she attended flight school and eventually began flying the UH-60 "Blackhawk" in preparation for her deployment to Somalia, Africa.
Her career took her from Wonju, South Korea, to Fort Rucker, Ala.
The TechWomen|TechGirls initiative is sponsored by TD Bank, and the November TechWomen Power Breakfast is sponsored by Northeast Delta Dental.
Tickets for the breakfasts are $15 and open to all. Register online or call 603-935-8951. Seating is limited, so please register early.