Ex-ambassador Nicholas Burns to speak at World Affairs Council event
Topic will be international issues in the Trump era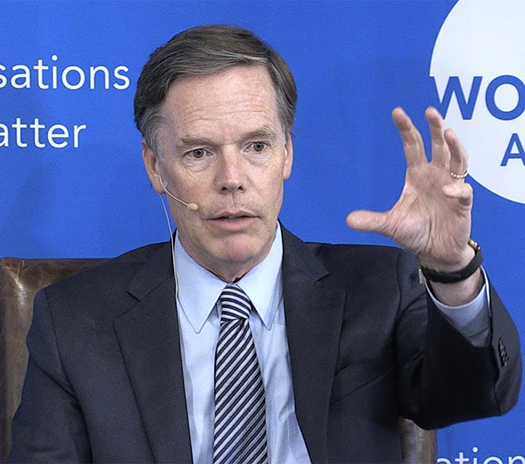 Former Ambassador and State Department spokesman Nicholas Burns will be the speaker Dec. 18 at the World Affairs Council of New Hampshire's Fall Forum.
Burns, who had a Foreign Service career that spanned 27 years and three presidencies, starting with George H.W. Bush and is currently a professor at Harvard's John F. Kennedy School of Government, will be discussing major international issues as well as offering his critique of the Trump Administration's foreign policy, of which he has been a vocal critic.
"No modern president has been as dismissive and even contemptuous of the State Department as President Trump," Burns wrote in an Oct. 2 op-ed in The New York Times that was headlined, "American Diplomats Are Being Persecuted by Their Own President."
"It is not every day that you have the opportunity to hear from top diplomats and ask them questions," said Tim Horgan, the council's executive director, adding that Burns' "deep knowledge of the State Department, international relations and how these challenges play out on the global level, will provide our audience insights that they cannot expect from other sources."
The event will be held at Southern New Hampshire University's banquet hall. Doors open at 5 p.m. for a reception and the forum itself begins at 6 p.m. More information and tickets can be found at wacnh.org.