Event to explore 'comeback communities'
Claremont, Franklin among cities to be sharing ideas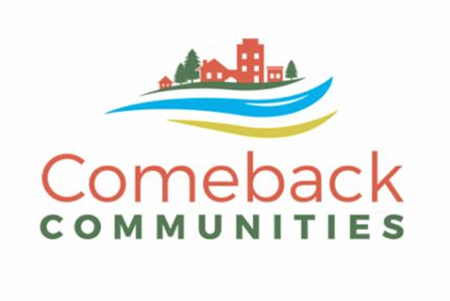 The cities of Claremont and Franklin will be featured at a "Comeback Community Idea Exchange," to be held May 23 in White River Junction, Vt.
The event, put together by Concord-based ADG (Arnett Development Group), will also feature the Vermont cities of Rutland and White River Junction.
"A comeback community has a history of economic excellence, followed by a period of tough economic decline, and now –due to innovative strategies and people – is coming back, but differently," said Stuart Arnett, managing partner of ADG. He said that each of the four communities taking part are in different stages of comeback.
At the event, "owners, developers, funders, investors, residents and those actively engaged in the comeback process" will discuss their concept, research, visions and plans that got them started as well as what resources were needed, where they found them and the action steps now underway.
"We have seen over time that certain communities in our region have shared attributes in their economic trials and recovery that they may not realize," said Arnett. "These communities were once economic powerhouses, then had steep declines, and are now are re-envisioning themselves, but differently."
The Comeback Community Idea Exchange will be held from 9 a.m. to 5 p.m. Wednesday, May 23 at the Engine Room Conference Center, 188 S. Main St., White River Junction. Cost is $40, including lunch.
For more information, contact Annette Zamarchi at 603-219-0043 or at annette@arnettdevelopmentgroup.com. To register, click here.