Entrepreneur of Year Award deadline extended
NH High Tech Council seeking nominations through April 8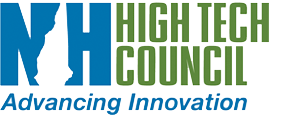 The New Hampshire High Tech Council has extended to April 8 the nomination and application deadline for its Entrepreneur of the Year Award.
Any founder, owner or senior-level manager of a business in New Hampshire who has successfully organized, developed or managed a high-technology concept into a commercial product or service is eligible for the award.
The winner will be announced on Friday, May 8, at the Center of New Hampshire in Manchester. Keynote speaker at this year's Entrepreneur of the Year event will be Carly Fiorina, chair of the Unlocking Potential Project and the first woman CEO of a Fortune 50 business.
The application and full entry requirements are available at nhhtc.org.