Employers lament lack of workforce housing in New London area
'The reality is employees cannot find anything to rent, let alone own,' says one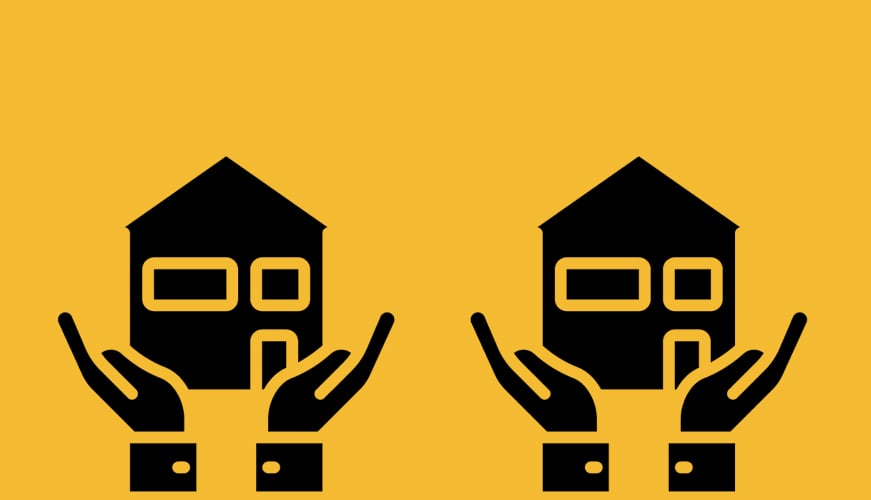 The lack of affordable housing — or any housing at all — is severely impacting recruitment and retention of workers, according to New London area employers.
From New London Hospital and Colby-Sawyer College trying to hire healthcare workers and faculty, or small restaurants in New London's business district looking for part-time help from college students, housing costs and availability often drive away potential hires, panelists said last week at a forum on workforce housing.
Susan Stuebner, president of Colby-Sawyer College, which hosted the forum, gave an example of when the college offered a faculty position to a candidate chosen among several applicants.
"She accepted the position and started looking for housing," Stuebner said. "Two weeks later, she withdrew (from the job.)"
Entry-level positions are hard to fill if the prospective employee has to drive more than 10 to 15 minutes to get to their job, Stuebner said.
"In this (housing) market, we see a lot of folks driving 30 to 50 minutes, which is not ideal," she added.
Jim Culhane, president and CEO of Lake Sunapee Region Visiting Nurses Association and Hospice, which serves 32 towns, said they can't serve all the people they would like to because potential employees, on the lower end of the income scale, are not willing to drive 30 minutes or more, and are unable to find housing closer.
Laurie Schive, who owns Blue Loon Bakery with her husband, Mike, draws from a different applicant pool but faces the same dilemma.
Schive said they have 25 employees, six of whom are full-time, and employ a lot of high school and college students.
"They say they would love to live in New London. It is a great place to live," Schive said of her full-time employees. "But they all said they looked and could not find a place to live.
"The reality is employees cannot find anything to rent, let alone own," Schive said.
Consequently, the bakery tries to recruit people with the necessary skills and a spouse, with a job, who already live in the area.
"That pool of potential employees shrinks further and further," Schive said.
Range of housing needed
The forum moderator, Tom Forguere, a certified planner who has consulted on both private and public developments, highlighted the cost of housing in New London. Forguere said the median income in New London is $105,000 and under state law, affordable homes at that income are defined at $359,000, maximum, and affordable rental units are $1,430 for two bedrooms with utilities. But in New London, the average home price is $579,000 and rentals, if they can be found, are much higher than the affordable figure.
Rich Stockwell, owner of the Millstone Restaurant, said he has heard a similar lament from college students who work at his establishment during the school year and would like to stay over the summer but cannot find a place to live.
When the topic switched to solutions, the panelists said the area needs a range of housing that fills the demand from different income levels and age groups.
"We certainly don't have that option in New London," Culhane said. "Without that continuum, it is difficult to envision how we appeal to young people wanting to come and raise families here."
Tom Manion, president and CEO of New London Hospital, agreed, saying recruiting young nurses is difficult because of housing.
"Today, they come, they look and they leave," Manion said. "So a continuum of a mix is the right answer."
Suggestions on how to achieve the goal of more housing included large investments and looking beyond the borders of New London because it is a regional, even statewide problem. Federal and state funds would be needed to construct sufficient housing for the area, the panelists agreed.
"It is easy to envision a more regional approach with multiple towns working together to establish rural planning," Culhane said. "I think commitment and investment to a regional approach to address capacity has to be taken into consideration."
This article is being shared by partners in the Granite State News Collaborative. For more information visit collaborativenh.org.