Eight New Hampshire hospitals form Medicare ACO
GraniteOne Health, North Country hospitals join forces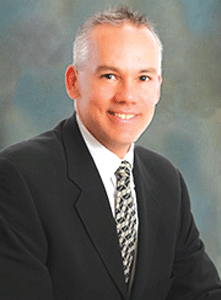 Hospital members of GraniteOne Health and North Country Community Care Organization – a total of eight healthcare organizations in all – have formed the New Hampshire Value Care accountable care organization, a move they say will increase quality and value for New Hampshire Medicare patients.
The ACO, NH Value Care LLC, was recently approved by the Centers for Medicare & Medicaid Services.
An ACO encourages members to look at care on a more coordinated basis, identifying best practices and reducing redundancies that help to increase quality and reduce cost. The goal is to provide patients integrated, coordinated and consistent care.
ACOs fall under the Medicare Shared Savings Program, which was created by the Affordable Care Act. The ACO is accountable to several Centers for Medicare & Medicaid Services measures of quality and utilization. When an ACO successfully meets these measures, it is are eligible for shared savings payments from CMS. ACOs tend to place a strong emphasis on primary care, population health and prevention.
"When we can communicate better between our organizations and understand what our patients need, not just in one community but across the organization, we will see better outcomes," said Scott Colby, CEO of both Upper Connecticut Valley Hospital and NH Value Care. He added that "patients should be able to get the same level of care no matter where they access services."
Members of the new ACO are GraniteOne Health members Catholic Medical Center in Manchester, Huggins Hospital in Wolfeboro and Monadnock Community Hospital in Peterborough and NCCCO members Ammonoosuc Community Health Services of Littleton, Androscoggin Valley Hospital in Berlin, Littleton Regional Healthcare, Upper Connecticut Valley Hospital in Colebrook and Weeks Medical Center in Lancaster. Indian Stream Health Center in Colebrook is expected to join on Jan. 1, 2020. Together, they serve about 20,000 Medicare beneficiaries.