Dyn 'Hackademy' lures college-aged techies
Dyn Inc. is hosting an invitation-only program, open to college juniors in New England with technology majors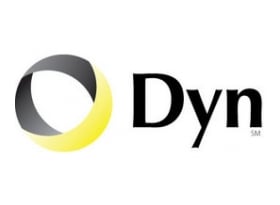 The deadline is Friday for college-aged tech enthusiasts to apply to attend a four-day 'Hackademy' in Manchester, where they can hone their coding skills with like-minded students in a tech environment.
Dyn Inc. is hosting the invitation-only program, which is open to college juniors in New England with technology majors. The program will include coding workshops, networking opportunities and a mini-hackathon, and gives students a chance to collaborate on web app projects.
The Hackademy will be held May 16 to May 19 at Dyn's Manchester headquarters.
"Hackademy is designed to get a bunch of bright young tech enthusiasts to come to a place like Dyn and learn how to build web apps," said Jeremy Hitchcock, Dyn's CEO. "Everybody talks about building cool web apps and technology, but a lot of people don't know how to get started. We hope this is a way people can get started and learn."
It's also a chance for Dyn to do some early recruiting, he added.
To qualify, entrants must be at least 18 years old; in their junior year in a New England area college; pursuing a degree in computer science, computer engineering or a related technical major; able to travel to Manchester on their own; and have their own computer.
Between 20 and 30 college juniors will be accepted into the program and will be given three nights' lodging, meals and free Dyn swag. Applications are due by Friday, April 12
To apply, or for more information, visit http://dyn.com/hackademy.