Draft Laconia State School property redevelopment plan to be unveiled
Consultant's proposals include residential, mixed-use ideas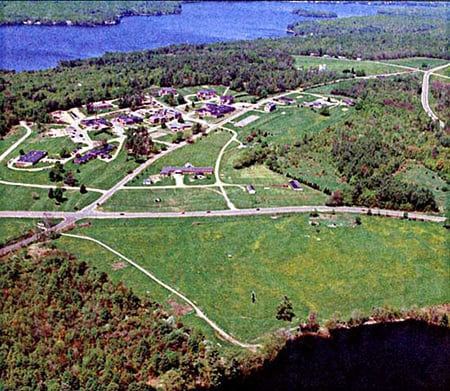 The commission tasked with coming up tasked with studying redevelopment of the former Laconia State School property will meet Wednesday night to review potential options, including possible residential and mixed-use projects.
The meeting will begin at 7 p.m. at Laconia City Hall.
At the meeting, consulting firm Camoin Associates of Saratoga Springs, N.Y., will go over its draft market analysis and related redevelopment ideas. The meeting also will include time for the public to offer comments on the proposals.
Opened in 1903 as the New Hampshire School for Feeble-Minded Children, what became known as the Laconia State School operated on land donated to the state until 1991, when it closed following years of controversy and litigation arising from the conditions at the institution and the treatment of its residents. Almost at once, the center of the campus was converted for use as a medium security prison, the Lakes Region Facility, which closed in 2009. The buildings were mothballed and the state has sought to divest itself of the property ever since.
The property itself stretches across 200 acres in the northwest quarter of Laconia overlooking two lakes — Opechee to the east and Winnisquam to the west.
Although the property has no access to either lake, it abuts Ahern State Park, nearly 130 acres of woodland with 3,500 linear feet of shorefront on Lake Winnisquam.
Written comments will be accepted from the public through June 16. They can be sent to the commission's chair, George Bald, at georgebald99@gmail.comor mailed to Lakeshore Redevelopment Planning Commission, c/o RFS Engineering, 71 Water St., Laconia, NH 03246