Downtown Dover landmark sold for $1.5 million
Three-story Foster's Daily Democrat building acquired for redevelopment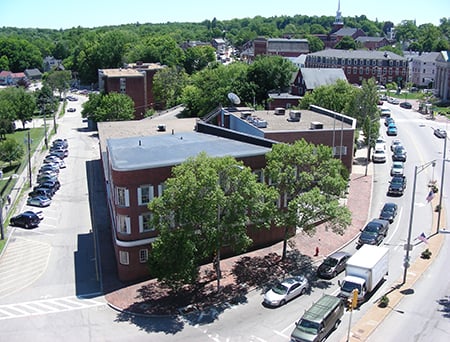 The building that used to house Foster's Daily Democrat has been sold for $1.5 million to investors who are looking to redevelop the former newspaper building, which sits in the heart of downtown Dover.
According to CBRE|Portsmouth, Fosters Building LLC acquired the three-story, 52,800-square-foot building, which sits on 1.05 acres at 333 Central Ave. It was Foster's corporate office and production facility for more than 100 years.
Seller was Seacoast Media Group, which acquire the newspaper from the Foster family in 2014. When the property was first put on the market in the summer of 2015, asking price was said to be $2.25 million.
Fosters Building LLC did not discuss future plans for the property.
Kent White of CBRE|Portsmouth represented Seacoast Media the seller and Jamieson Duston of The Bean Group represented the buyer in the transaction.